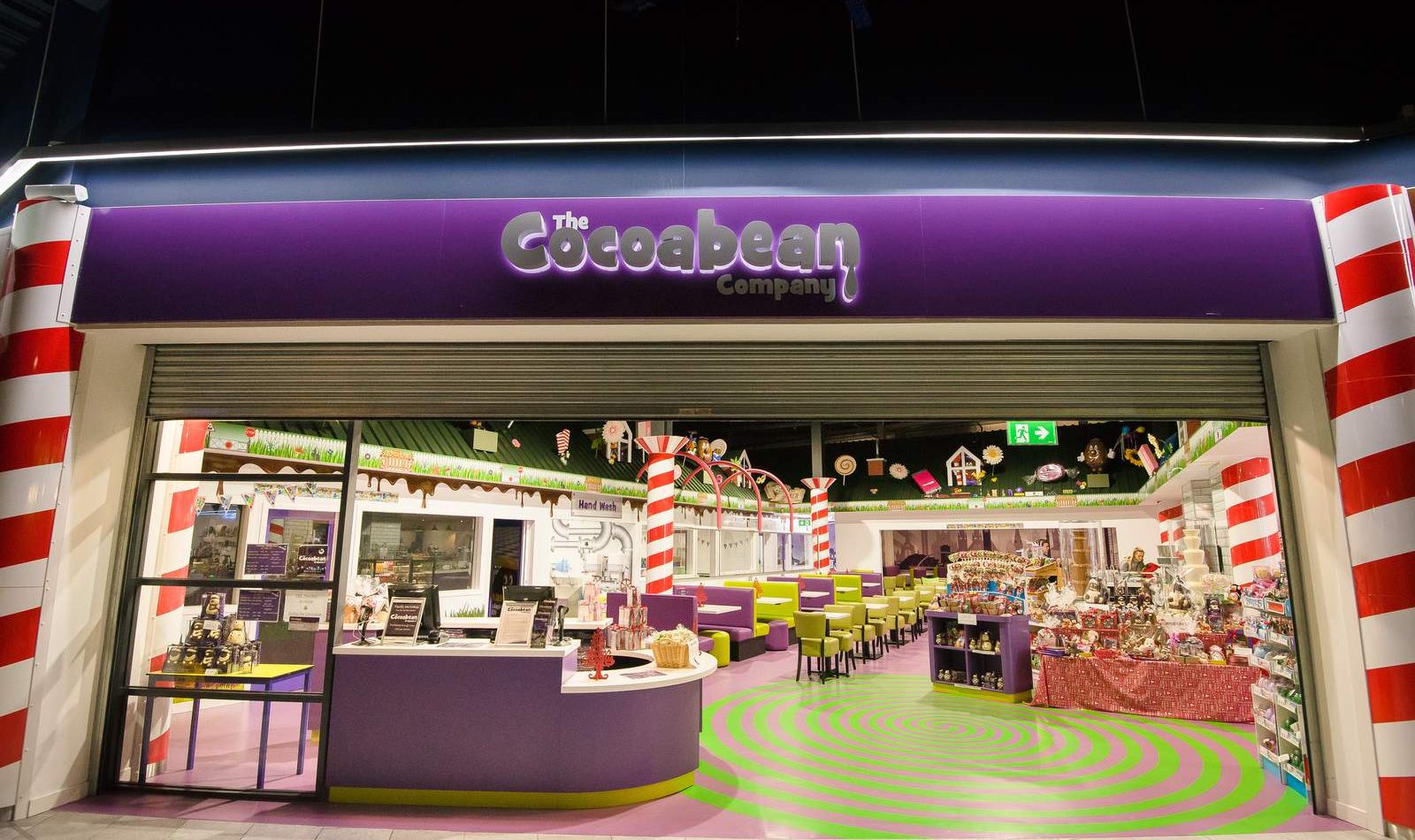 Enter a World of Chocolate Heaven
Chocolate Workshops
At the heart and soul of The Cocoabean Company are our children's chocolate workshops that take place all day, every day. We also offer Adult Workshops like Truffle Making, workshops for the whole family, Beanie Tots messy play and lots more in between – there is something for everyone!
Cocoabean Cafe
The Cocoabean Café offers a wide range of food and drink, freshly prepared by our team of quality chefs and café staff. There are lots of tasty treats on offer including lunch items, chocolate desserts, luxury hot chocolates, monster milkshakes, chocolate fondue and much more!
Parties & Special Occasions
Why not book a Birthday Party, it's sure to be your child's best birthday party yet! All Birthday parties include a chocolate workshop and can include top quality party food, a bespoke birthday cake, party games or even a visit from our beloved mascot – The Beanie Man!
Opening Times
Cocoabean Braehead is open every day from 11am – 6pm.
Workshops run daily, with the last workshop at 5pm approx.
Tel No: 0141 370 0566
How To Find Us
Cocoabean Braehead
Soar @ Intu Braehead, Kings Inch Road, Glasgow PA4 8XQ.
View our Find Us page for detailed directions.