Dobbies Garden Centre Event!
Date: February 22 2020
Time: Sessions available throughout the day!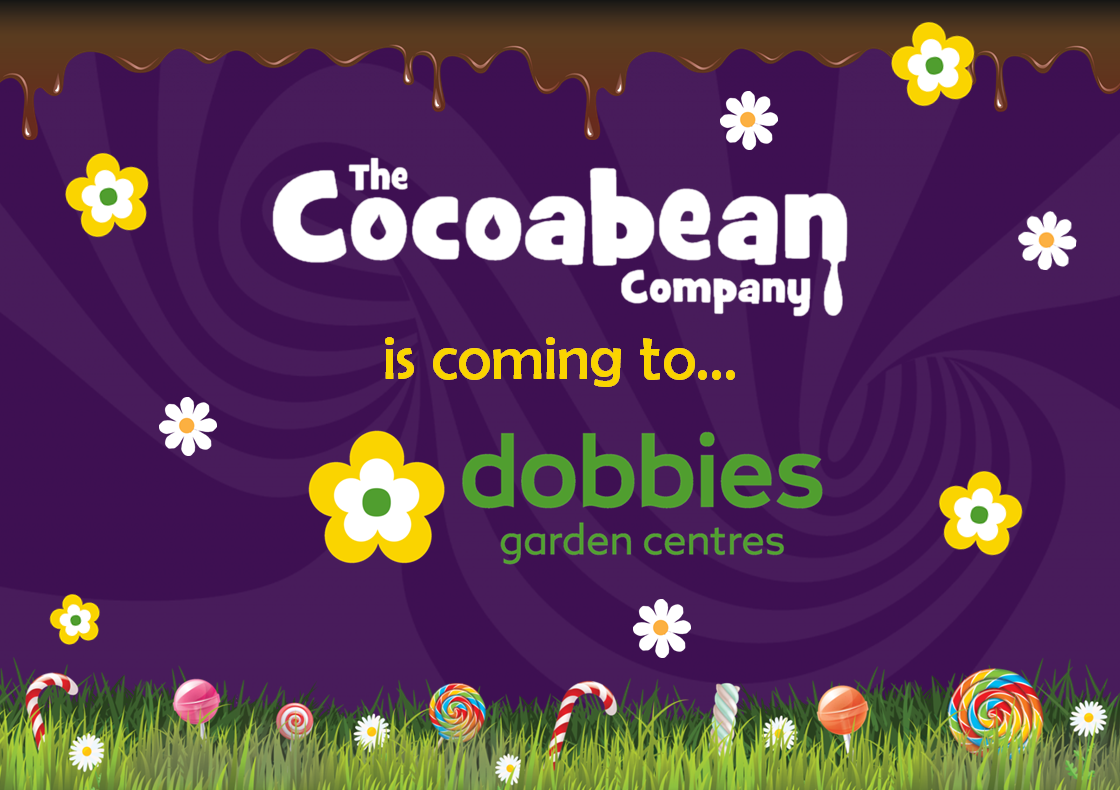 The Cocoabean Company are coming to Dobbies Garden Centre!
Our famous chocolate workshop is coming to Dobbies Garden Centre in Edinburgh on Saturday 22nd February from 10am – 5pm.
This is a unique and interactive experience for children and adults that is truly unforgettable!
Participants will make their own chocolate slab, marshmallow treats and shaky shape animals plus best of all, everything they make is theirs to take home.
Everyone taking part in the workshop will receive their own Cocoabean hat & apron.
Workshops are suitable for all ages 2 and above.
Sessions last between 45 minutes and an hour.
This is a ticket only event and booking must be made via Dobbies booking system which you can access by clicking the button below.
Dobbies Edinburgh
Melville Nursery,
Lasswade,
Midlothian,
EH18 1AZ
For any queries relating to bookings, please contact Dobbies.