Easter Egg Workshops
Date: 28 March - 20 April 2020
Time: Sessions available all day!
Location: Twynholm, Dumfries & Galloway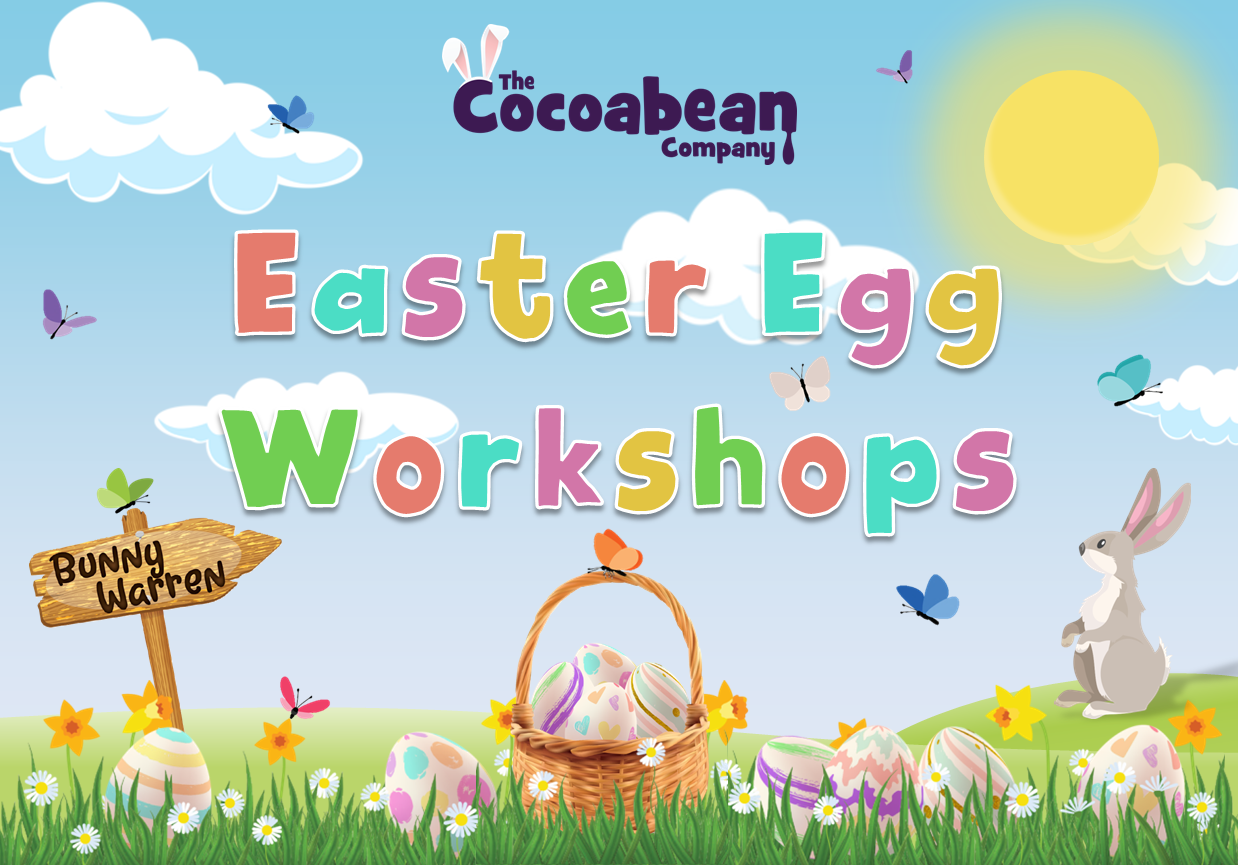 Make Easter that extra bit special this year by coming to The Cocoabean Company to make your very own Easter egg!
Easter Egg Workshop (Age 7+)
In this workshop, children will make and decorate their very own large Easter Egg from scratch! And that's not all! You will then hand pipe, decorate and assemble a selection of mini eggs. All this chocolate is yours to take home! Please note, there are no adults permitted in this workshop.
Easter Egg Workshop (Under 7)
In this slower paced workshop, children will fill pre-made Easter Egg halves with lots of tasty hidden treasures. They will then decorate and assemble their egg, plus they will also make an Easter themed lollipop and all this is yours to keep! Up to one adult per child may assist in this chocolate workshop. Please note, this is not mandatory and children are welcome to take part unaccompanied.
Family Easter Egg Workshop
In this workshop, the whole family can get involved in the chocolate making fun! Mums, Dads, kids, grannies, everyone! Every person taking part requires their own ticket and they will make, decorate and assemble their very own Easter Egg and other Easter treats to take home and enjoy.
Adult Easter Egg Workshop
It's not just children that get to make chocolate at The Cocoabean! We are running adult only sessions where you will make and decorate your very own Easter egg from scratch. Any member of your group aged 12 and above may take part.
How To Book
Please read our full Terms & Conditions before booking – particularly our refund policy. Click here to view.
Easter Egg workshops will be available from Saturday 28th March until Sunday 19th April. Simply select the date you wish to visit and you will then see all the tickets available for that day. Please check carefully before selecting your tickets.
March/April 2020