May Bank Holiday Picnic Benches
Date: Sun May 5, 2019
Time: 4 Times To Choose From!
Location: Twynholm, Dumfries & Galloway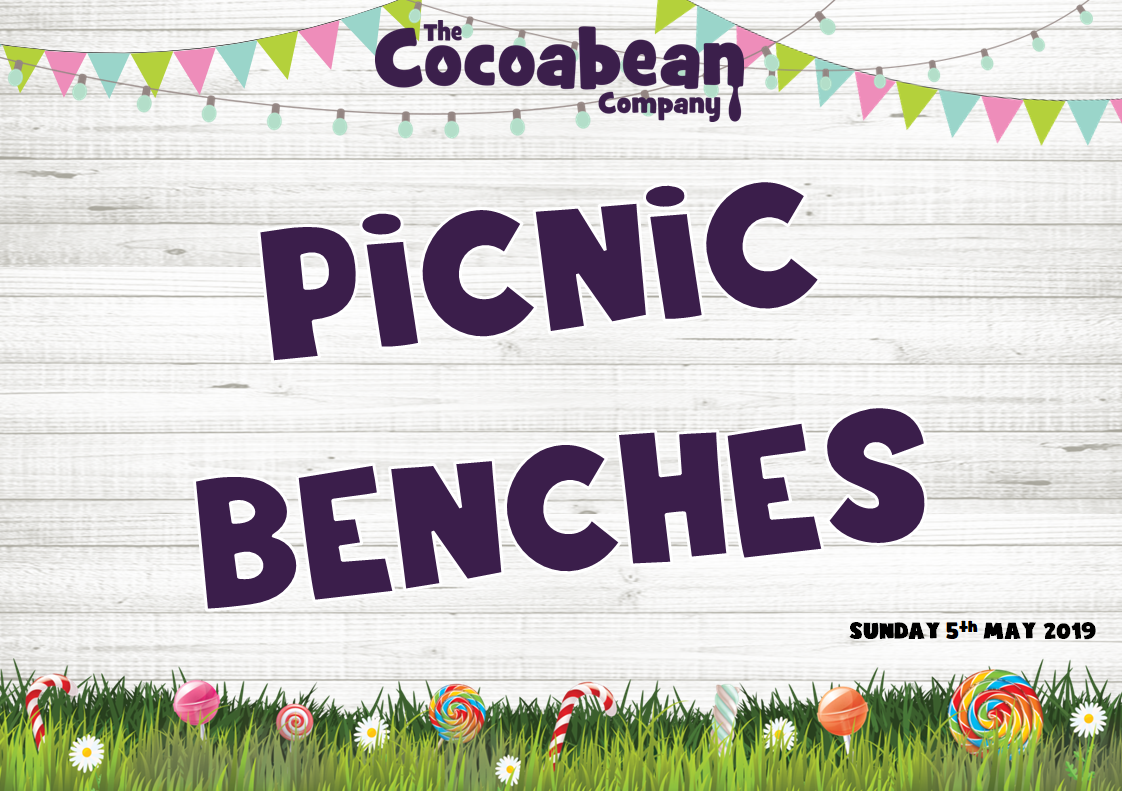 Think you know what a picnic looks like? Think again!
Join us on Sunday 5th May to feast on a delicious array of your food favourites, all served on a miniature picnic bench, brought to your table!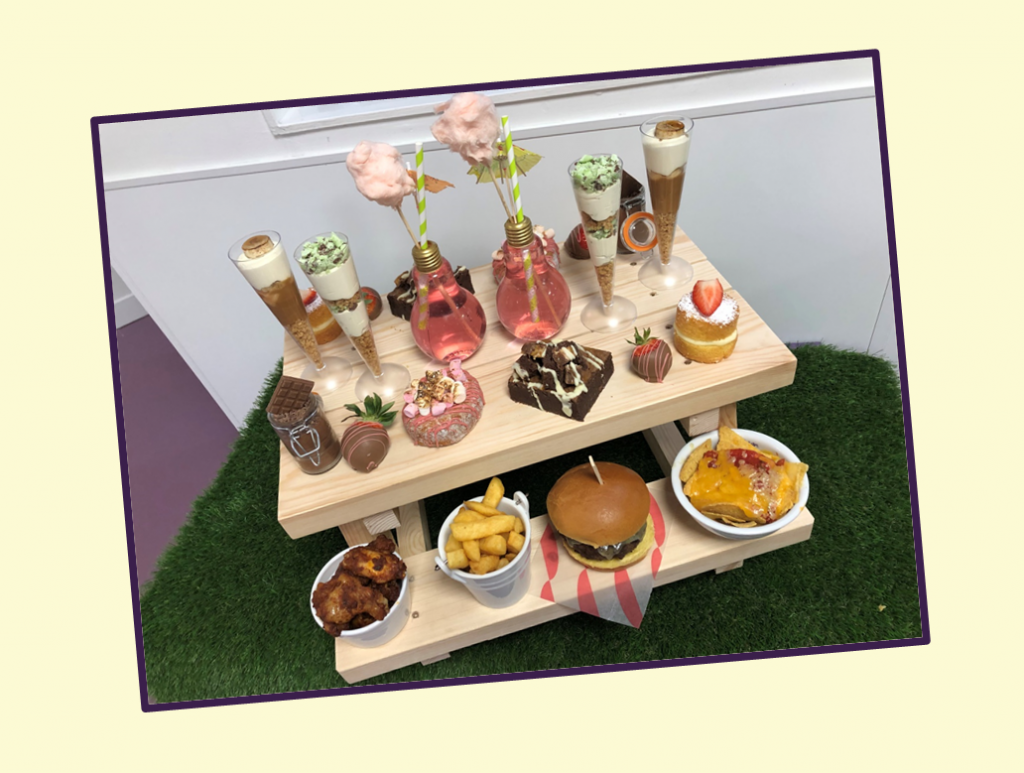 On your bench you will find…
🍗 Crispy BBQ Chicken Wings 🍗
🍟 Seasoned Fries 🍟
🍔 Mini Cheeseburger Slider 🍔
🧀 Cheese & Salsa Nachos 🧀
🍫 Salted Caramel Chocolate Pot 🍫
🍩 Decorated Glazed Donut 🍩
🍫 Double Chocolate Brownie 🍫
🍰 Mini Victoria Sponge 🍰
🍓 Chocolate Dipped Strawberries 🍓
🍌 Banoffee Tower 🍌
🌿 Mint Aero Cheesecake Tower 🌿
🥤 Pink Lemonade & Candy Floss Cocktail 🥤
AND ALL THIS IS FOR EACH PERSON!
Our normal Cafe menu will be available for chidren. Plus we have delicious vegetarian, vegan and gluten free alternatives!
🍠 Beetroot and Sweet Potato Falafel Bites 🍠
🍔 Spicy Bean Burger 🍔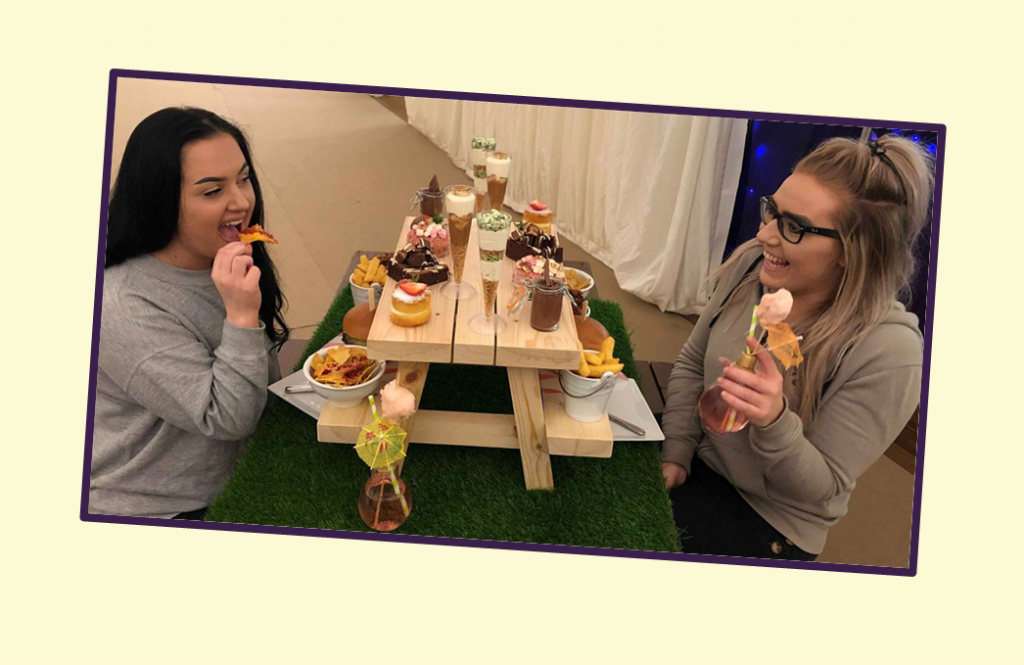 We have two seating areas available when booking your picnic bench, depending on your group!
Marquee Seating Area
This seating area is situated within our heated marquee, separate from the main building and is suitable for adults (and groups with children aged 10 and above). This is a quieter more relaxed environment that does NOT have any soft play facilities.
Cafe Seating Area
This seating area is situated in the main Cocoabean builidng, which contains an indoor soft play area. This seating area is suitable for families with children of all ages.
Normal entry fees for children apply.
And that's not all…
We will be running an adults only Truffle Making Workshop on the day, at 3pm. In this interactive session, each person will fill and decorate a box of 12 chocolate truffles to take home to enjoy or even to give us a gift!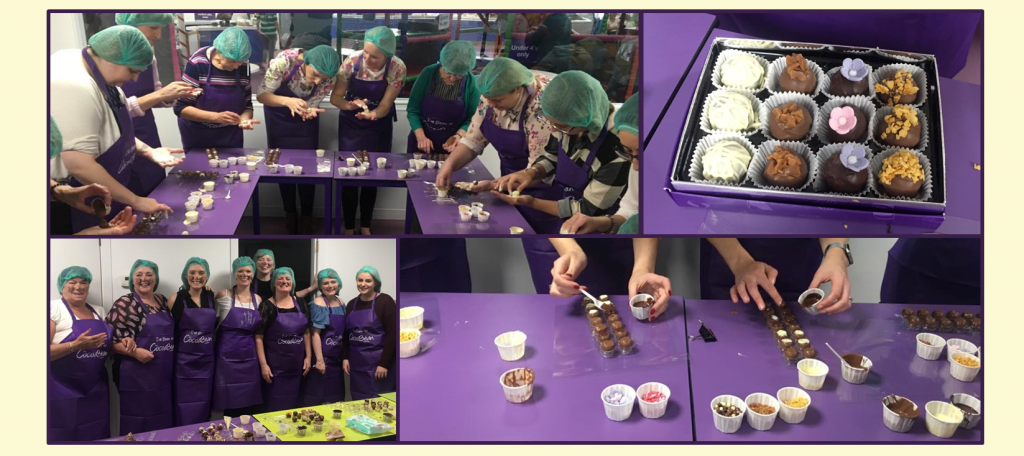 Our Children's Chocolate Workshops will also be running all day and can be booked on arrival!
How To Book
Once you have decided which area you would like to be seated in, and at which time, select the number of tickets your require. Then please advise us of any dietary requirements.
Please be aware; if you have children under the age of 10 in your group then please select the Cafe Seating Area and you purchase the applicable Play Ticket for each child.
For larger groups, please book your tickets in the one order to allow us to arrange seating accordingly. Where this is not possible, please contact us to let us know the order number(s) of the others in your group.
Tickets are no longer available.