Mother's Day Picnic Bench
Date: Sun March 15, 2020
Location: Twynholm, Dumfries & Galloway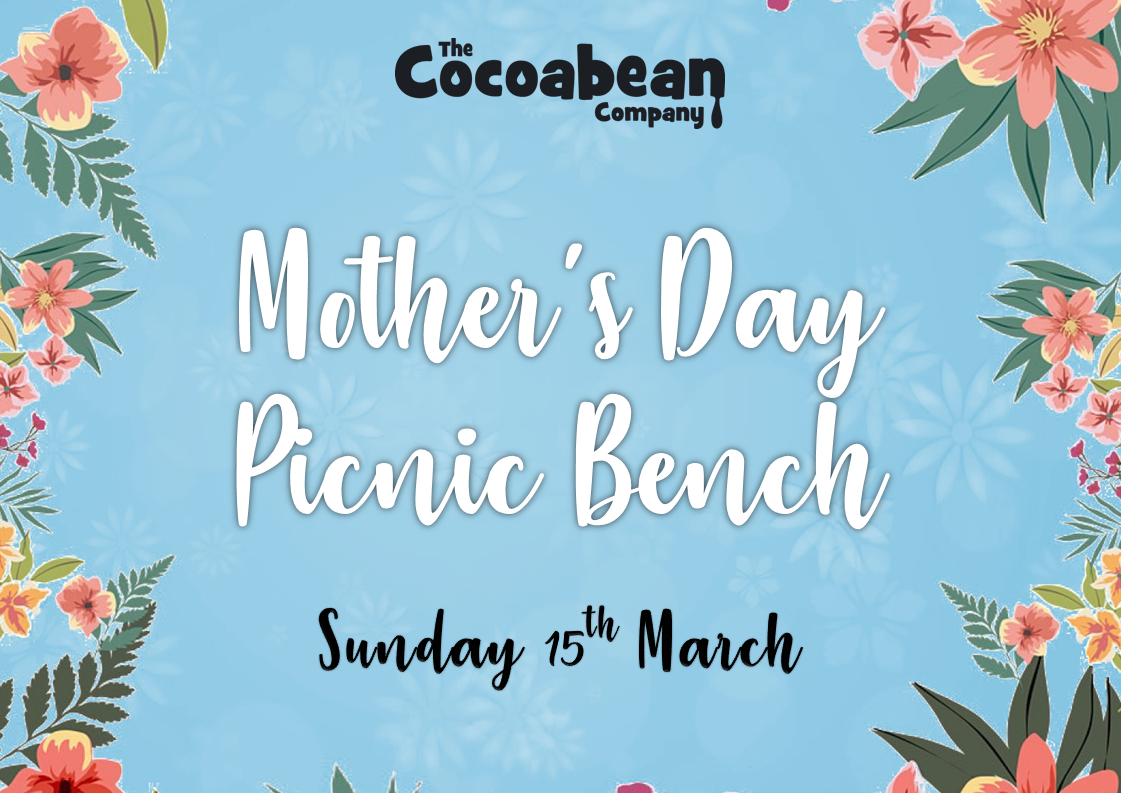 Join us on Sunday 15th March and feast on our Spring themed Picnic Bench! A delicious array of all your food favourites will be brought to your table, served on a miniature picnic bench. This is the perfect way to celebrate Mother's Day or spend time with loved ones over a special lunch.
This Picnic Bench is being served from 12pm – 4pm and costs £35 per bench. A picnic bench will have two of everything and is designed (as a guide) to serve two adults.
PLUS for every picnic bench purchased up to two children can eat and play for £1!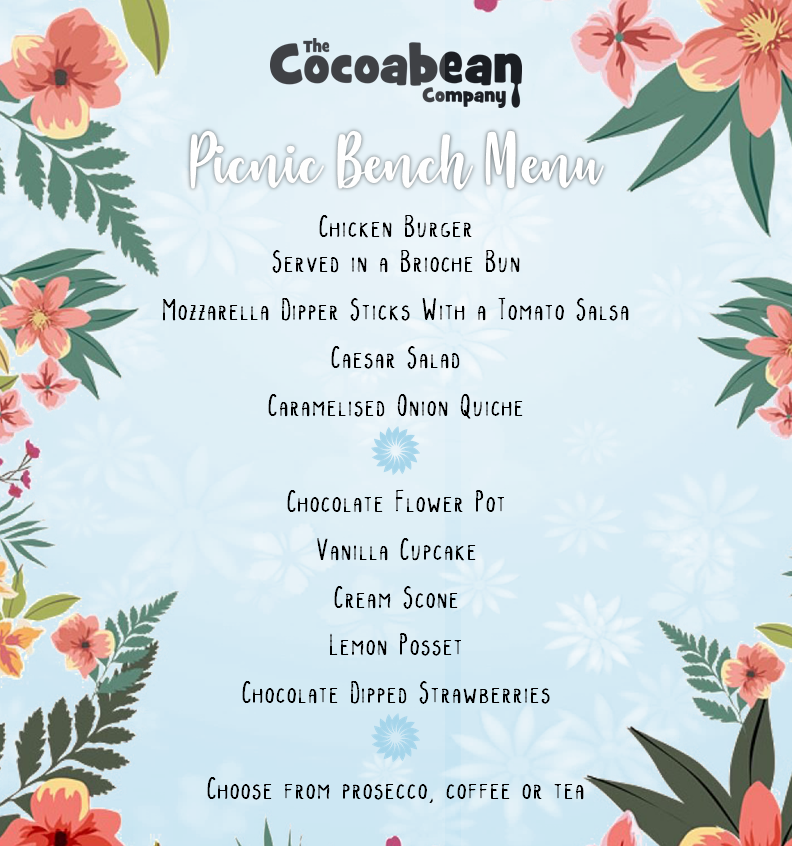 Seating Areas
We have two seating areas available when booking your picnic bench, depending on your group!

Marquee Seating Area
This seating area is situated within our heated marquee, separate from the main building and is suitable for adults (and groups with children aged 12 and above). This is a quieter more relaxed environment that does NOT have any soft play facilities.
Cafe Seating Area
This seating area is situated in the main Cocoabean building, which contains an indoor soft play area. This seating area is suitable for families with children of all ages.
For every picnic bench purchase, up to two chidren can eat and play for £1.
How To Book
Please read our full Terms & Conditions before booking – particularly our refund policy. Click here to view.
Once you have decided which area you would like to be seated in, and at which time, select the number of tickets your require. Then please advise us of any dietary requirements.
Please be aware; if you have children under the age of 12 in your group then please select the Cafe Seating Area.
For larger groups, please book your tickets in the one order to allow us to arrange seating accordingly. Where this is not possible, please contact us to let us know the order number(s) of the others in your group.