Slime Weekend – Level 2!
Date: 18 - 19 May 2019
Time: 3 Sessions to choose from: 10.30am / 12.30pm / 2.30pm
Location: Twynholm, Dumfries & Galloway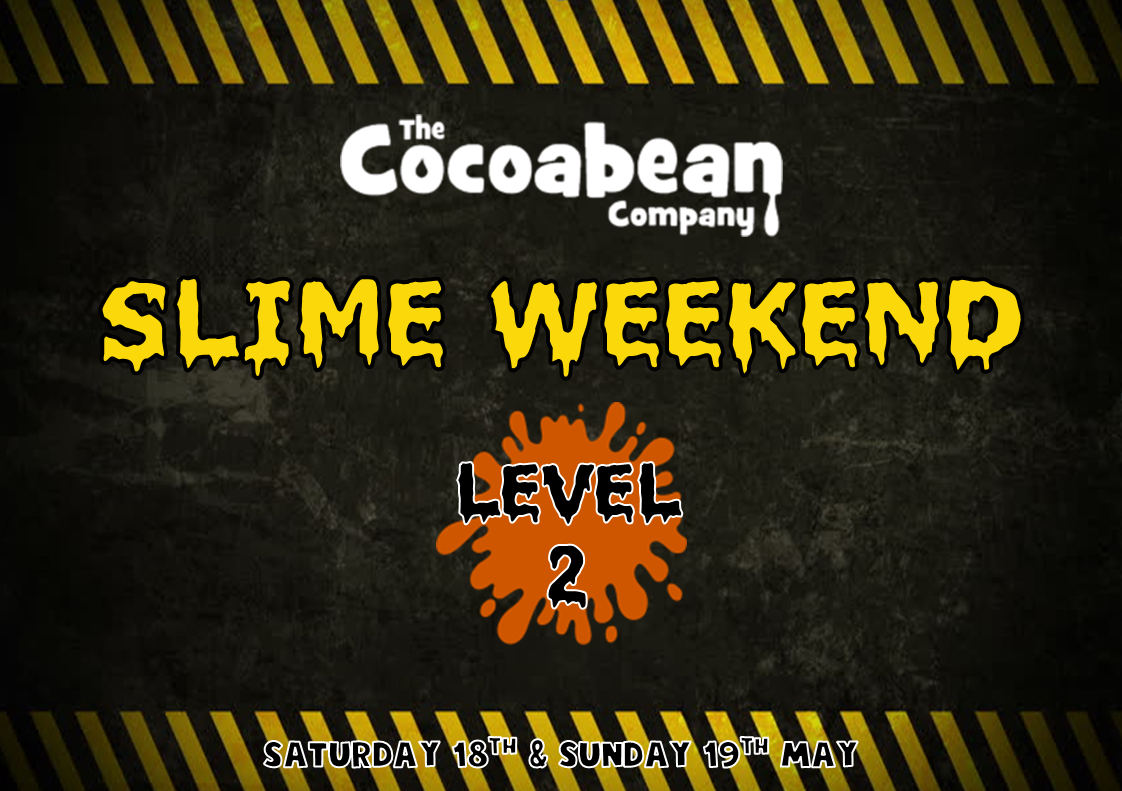 SLIME WEEKEND IS BACK FOR LEVEL 2!
After the success of last year's Slime Weekend, we're bringing it back for LEVEL 2 and it's gloopier than ever before! We have a jam packed weekend full of slime-tastic fun lined up!
There's lots to see and do so make sure you read through carefully before selecting the right ticket for you!
Slime Tent (1 hour slot)
Inside the slime tent you will find a tonne of gloopy fun including…
Slime Bubbles
D.I.Y Slime
Edible Slime
Slime Tattoos
Invisible Slime
Slime Science Experiment!
 All activities in the Slime Tent are deemed suitable for children aged 5 years and up. Children must be supervised in the slime tent at all times.
Slime Themed Chocolate Workshop (45 minute session)
As if an hour in the Slime Tent wasn't fun enough…take part in our famous chocolate workshop but with a slippery, slimy twist! This will include two slime themed chocolatey items to make and take home!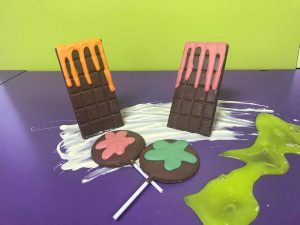 Slime Tank
Feeling extra brave? Then make sure you get a ticket to the SLIME TANK! Take a seat as your friends and family watch you get gunged from head to toe!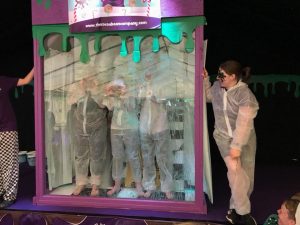 How To Book
Slime Weekend is running over two days; Saturday 18th & Sunday 19th May. Each day there are three Slime Tent time slots to choose from; 10.30am, 12.30pm & 2.30pm. Click your preferred date and time from the list below. You can still spend all day at the Cocoabean as your ticket includes FREE PLAY but you must be here at your chosen time slot for entry into the Slime Tent.
A seperate web page will open where you need to pick your ticket. There are 4 ticket types  depending on which activities you would like to take part in. Please see above for descriptions of all activities available on the day.