Summer Camp
Date: July 19 2019
Time: Sessions available 1st July - 19th July!
Location: Twynholm, Dumfries & Galloway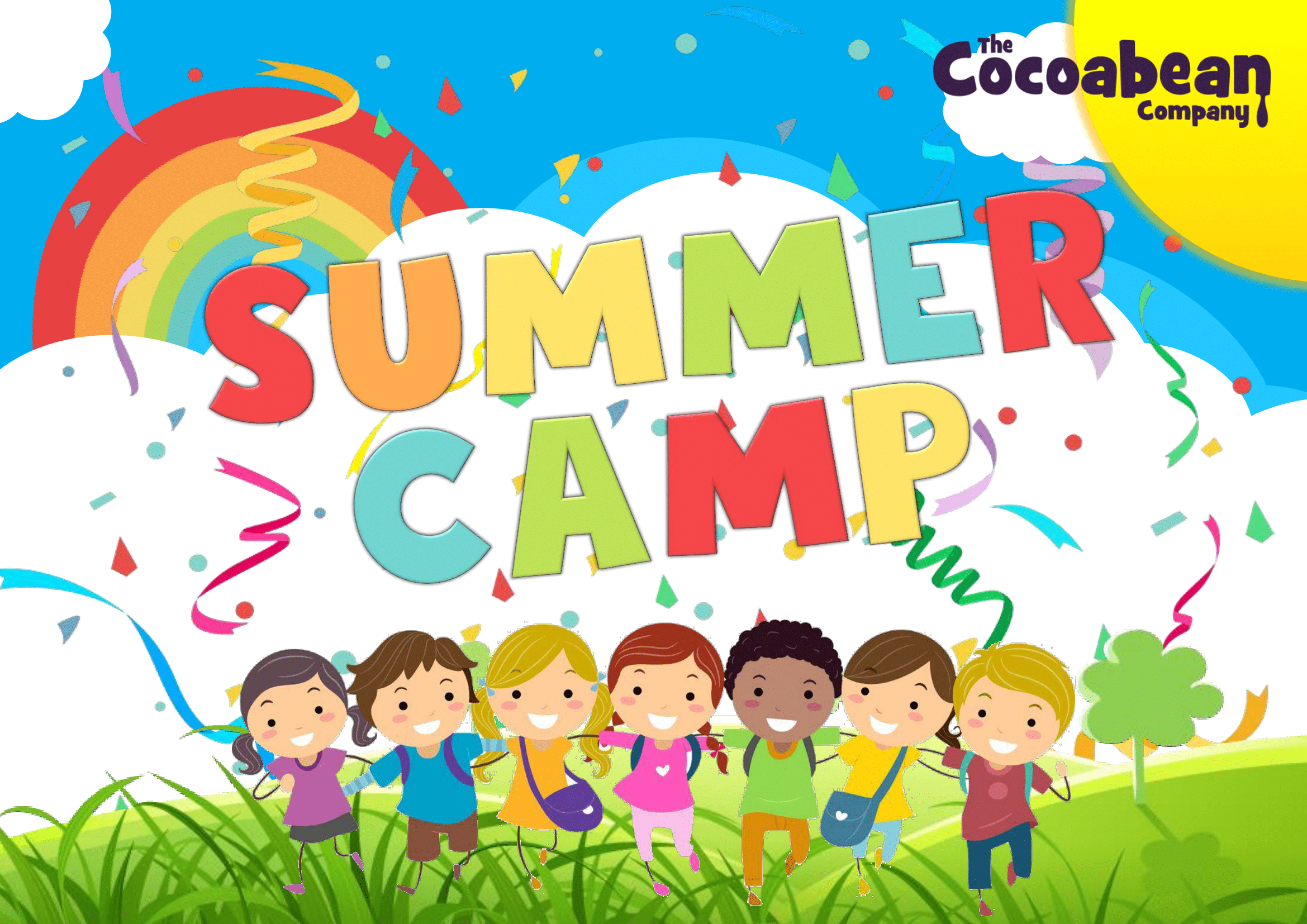 School's out and the kids are ecstatic…but keeping them entertained for all those weeks is no easy task! Well The Cocoabean Company is here to help. For the first three weeks of the Summer holiday's (1st July – 19th July) we will be running a Summer Camp from 10am – 3pm every day.
All camp leaders are PVG registered, and first aid trained staff will be on hand all day. So you can head off to work, or have a day to yourself knowing your kids are in safe hands.
Summer Camp will be available on set days (check dates below) for children aged 5 and up.
Summer Camp Timetable
Every day will be jam packed with lots of fun, including free play and if the weather holds out, outdoor games. Plus part of each session will include activities from that day's theme! See below for each day's theme.

Sports Day
Sports Day sessions will be sure to keep you on your feet!
Activities will include: Nerf games, Tug'O'War, Football, Rounders, Obstacle Course and much more!
Drama Adventure
Get ready to fly off on a thrilling adventure across the globe on The Magic Carpet! Each session will be a different destination to explore – will it be penguins in the South Pole? Or camels in the desert? Only one way to find out!
This session will certainly spark their imaginations!
Beanie Bakers
Get ready to join The Great Beanie Bake-Off with our very own, very talented Chef Alan! Each session they will make, bake, decorate and bring home a delicious cake, cookie or other baked sweet treat.
Dance, Dance, Dance!
All our dance sessions will be led by a different dance expert who will make sure everyone shakes, shimmies and has lots of fun!
Pricing
We have a range of Summer Camp passes available so please read carefully to find the pass that suits your needs!
Early Bird prices available until 31st May. Prices increase on Saturday 1st June.
Day Passes
Summer Camp Plus
Early drop off from 9am
Camp 10am – 3pm
Lunch, snack & juice included
£17.50 per day (rising to £20)
Summer Camp Basic
Camp 10am – 3pm only
Bring your own juice & lunch
£15 per day (rising to £17.50)
Bumper Passes
Three Day Pass
Choose any three sessions across the Summer Camp timetable.
Includes lunch, snack and juice.
£45 (rising to £52.50)
Week Pass
Includes all sessions from either Week 1, Week 2 or Week 3
Not transferable to a different week.
Includes lunch, snack & juice.
£60 (rising to £70)
Unlimited Pass
This pass gives you entry to as many Summer Camp sessions as you can squeeze in!
(max 20 sessions in total)
Includes lunch, snack & juice.
£180 (rising to £210)
Tickets are no longer available.