Nerf Battle Zone
Date: 25 February - 16 April 2023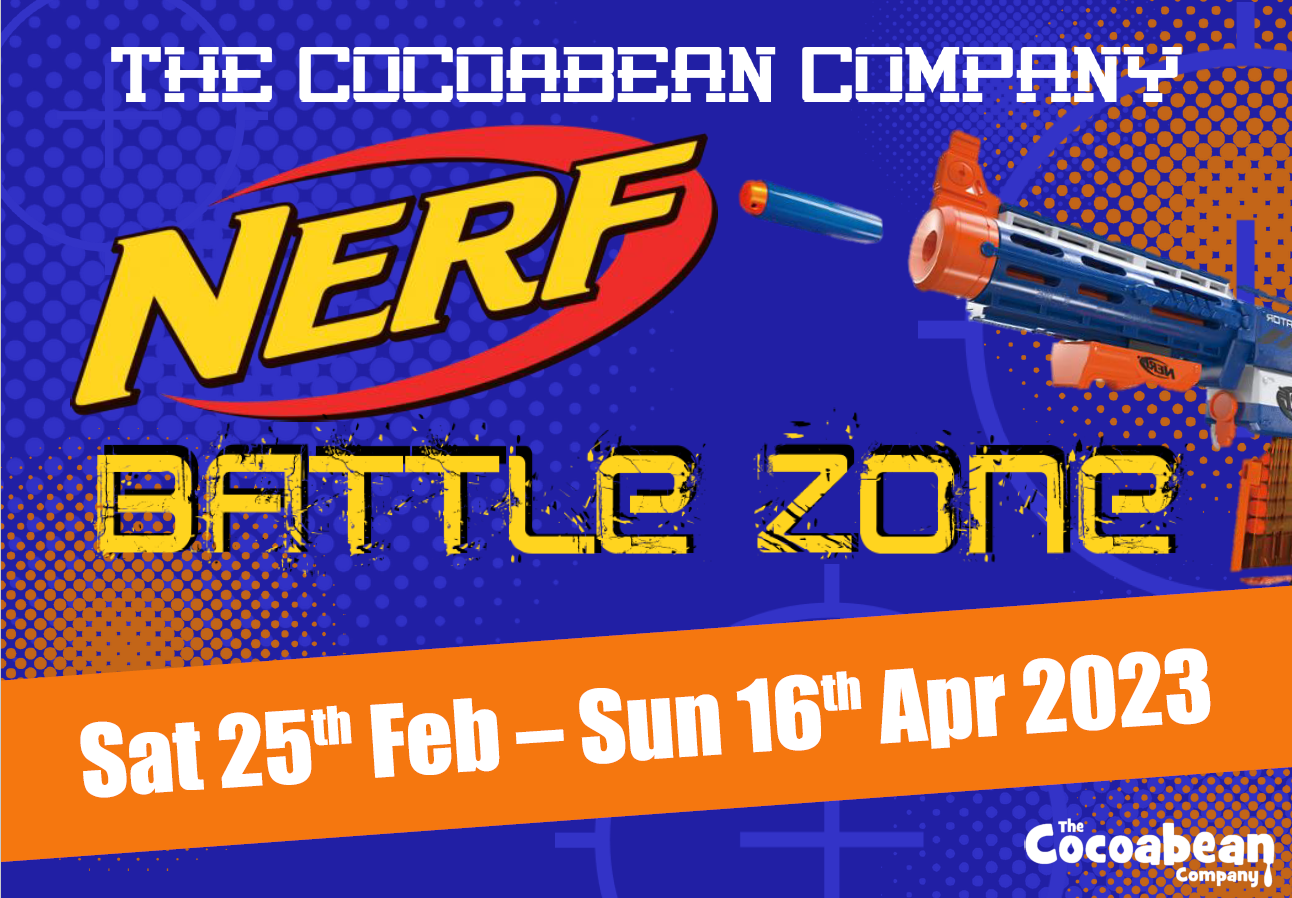 Nerf Battle Zone is back!
From Saturday 25th February until Sunday 16th April 2023 our indoor Nerf Battle Zone is back!
Do you have what it takes to make it through the battle arena games?
Zone 1 - Target Practice
After you've recieved your team briefing and suited up ready to start, you'll enter Zone 1 for some target practice! Ready…aim…fire!
Zone 2 - Beat The Sniper
Can you make your way through the obstacle course as our highly trained sniper try to wipe you out? Avoid being shot at all costs! This is a true test of agility and courage!
Zone 3 - Capture The Flag
In this head to head challenge, it's a race against time to capture your opponents team flag! Who will get there first?
Zone 4 - Free Play
Once you have completed all the Nerf Battle Zone challenges, you can run off any leftover steam during free play before heading to the debrief station for photo's and awards.
All participants will be provided with a Nerf fun, soft dart ammunition and safety goggles.
Sessions!
We have something for all ages – including ADULTS ONLY sessions so every one can battle it out in our purpose built arena! Please read the information below carefully before booking your tickets. Even better every ticket includes FREE ENTRY TO INDOOR PLAY  between 9.30am & 5pm.
Mini Defenders
This session is recommended for children aged 6 and under. One adult per child may enter the arena (free of charge) to assist with reloading Nerf guns.
Juniors Invaders
This session is recommended for children aged 7 and above. No adults are permitted in to the arena during this session and all players must be able to reload the Nerf guns independently. If your child is unable to reload themselves, please book a Mini Defenders ticket.
Family Session
In this session adults and children can take part together for some family fun! Any adult who would like a Nerf gun and ammunition must purchase a ticket. Up to one adult per child may enter free of charge in a supervisory role – this adults will not recieve a Nerf gun.
Adult Only Session
This is our after hours, adults only session. You must be aged 16 years or older to take part in this session.
All tickets cost £15 per person.
How to Book
Nerf Battle Zone is running from Saturday 25th February 2023 until Sunday 16th April.
Click the link below to view the Nerf Timetable and book your slot.