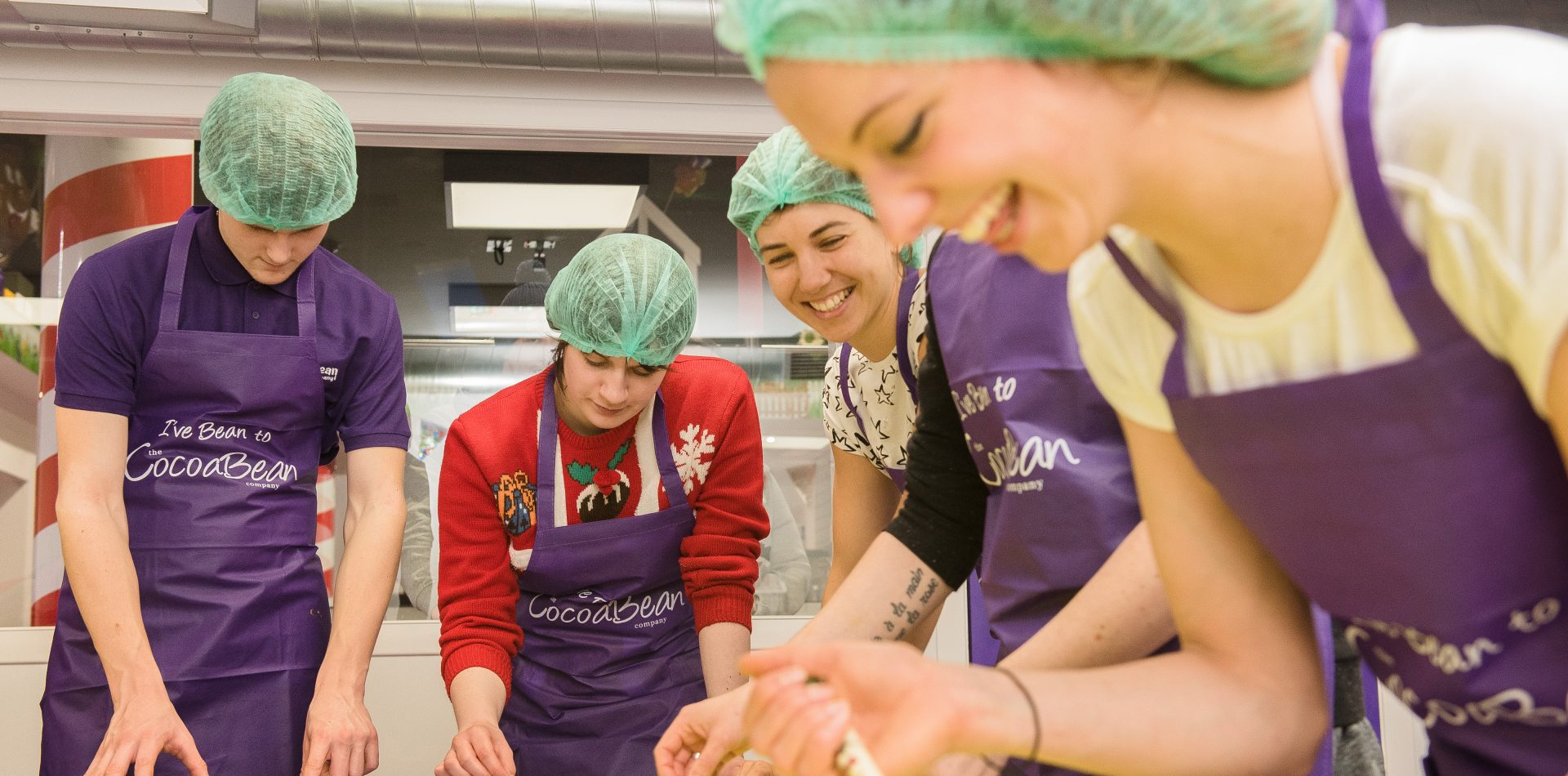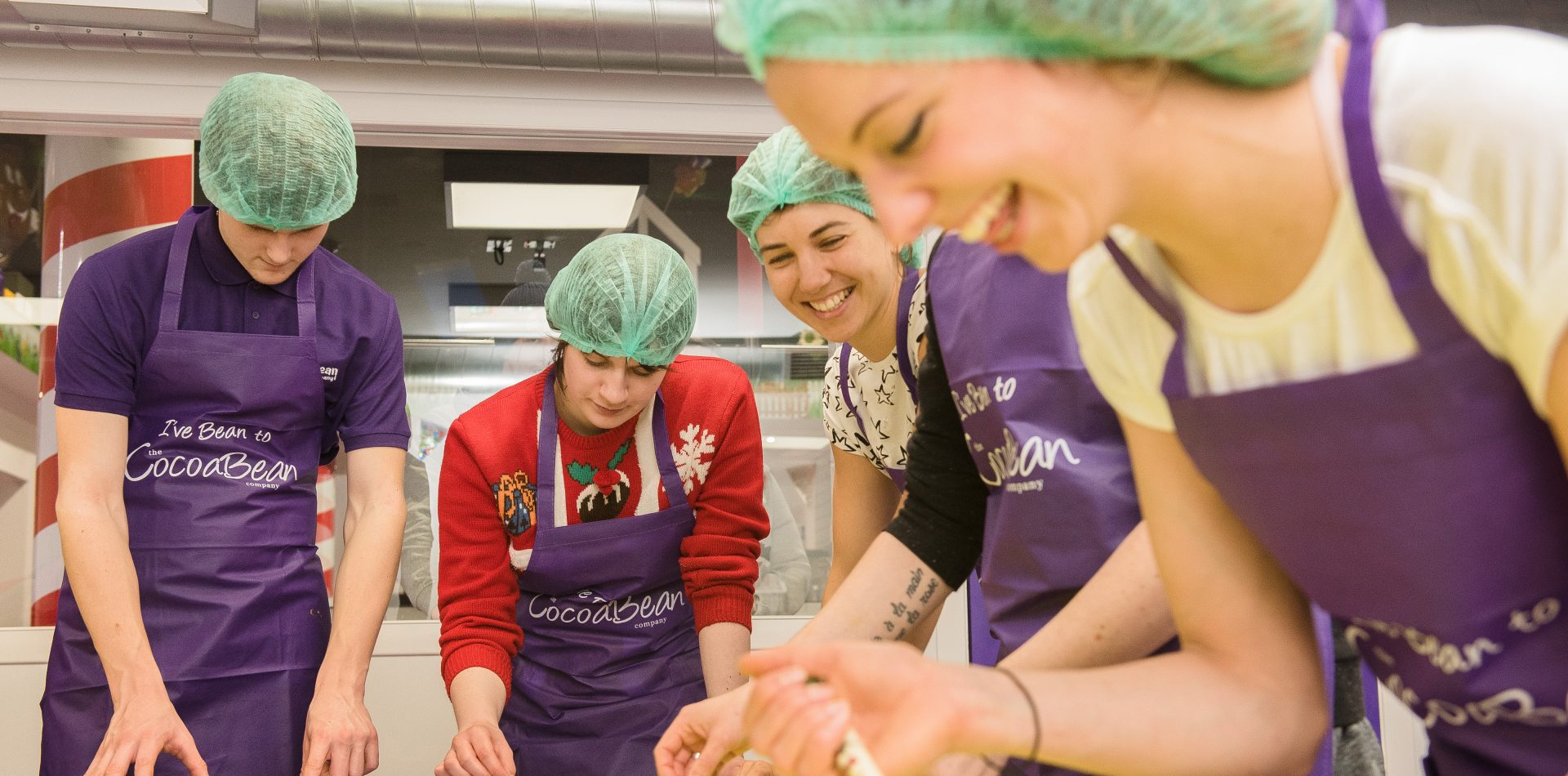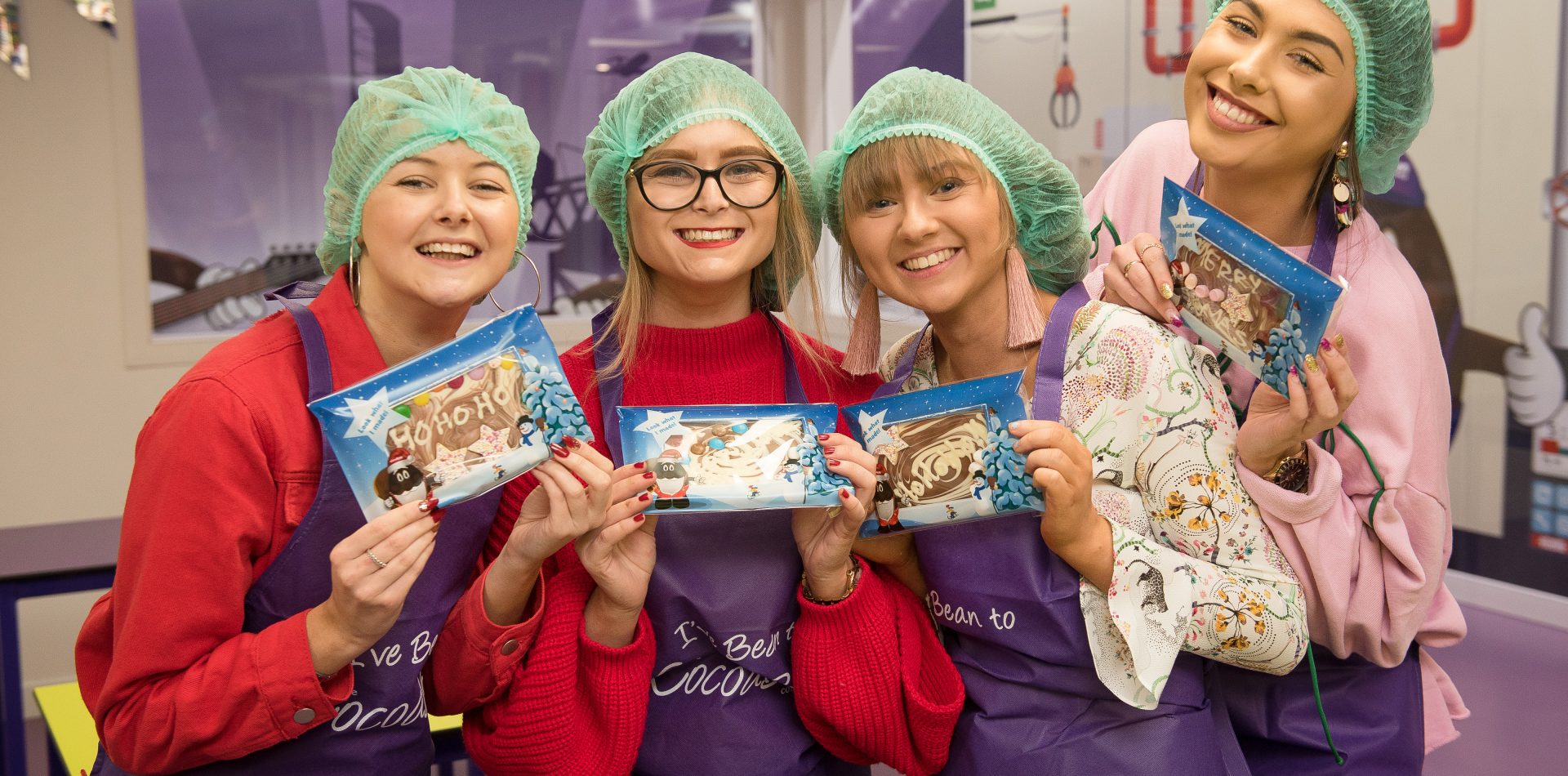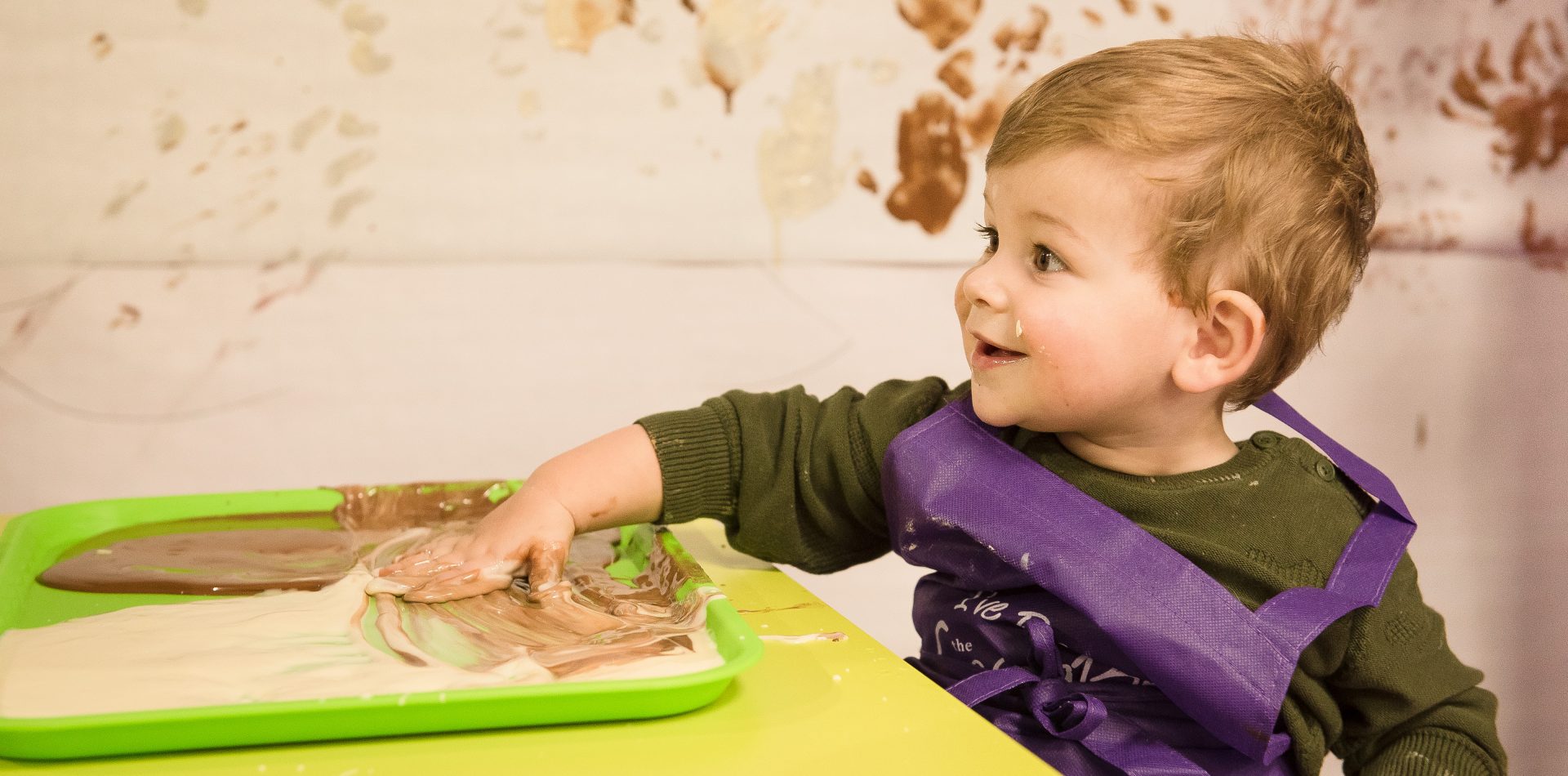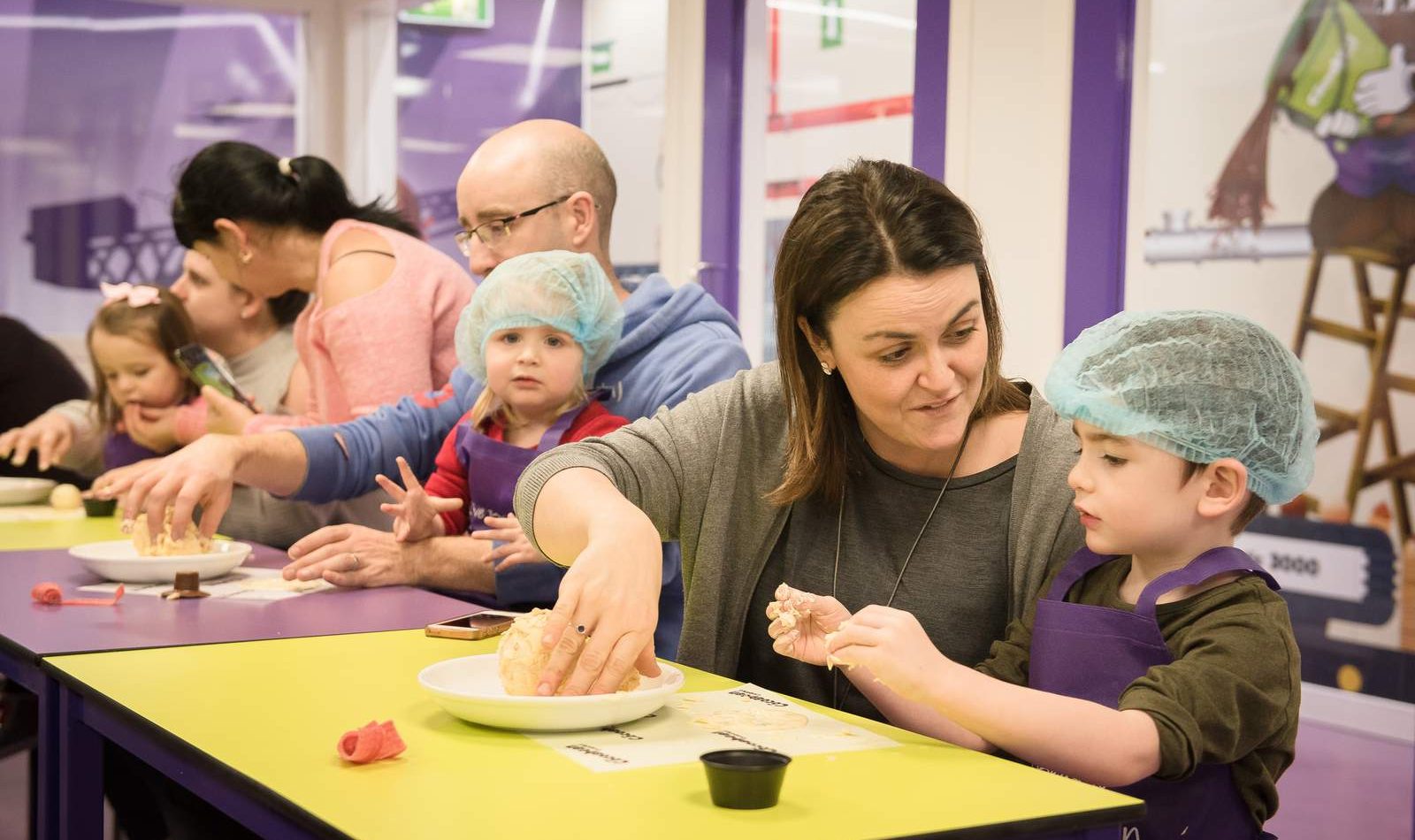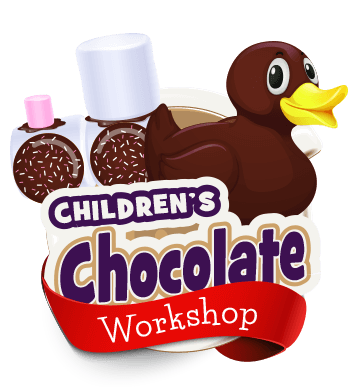 Chocolate Workshops are the heart and soul of The Cocoabean Company.
Become a chocolatier in this 35 – 45 minute interactive experience, where you will make and decorate three chocolatey creations that are yours to keep, all assisted by our fantastic workshop team.
We offer workshops for children and adults of all ages and abilities.
Scroll down for more workshops, pricing and information.
There is something for everyone!
Due to the current circumstances relating to the Covid-19 pandemic, our workshops may run slightly differently from what you've experienced before. We are also updating our workshop structures and rules regularly to keep in line with the most up to date government guidance so things may change from one visit to the next. Please see below for the current workshop options.
Chocolate Workshop
(Age 4 – 11)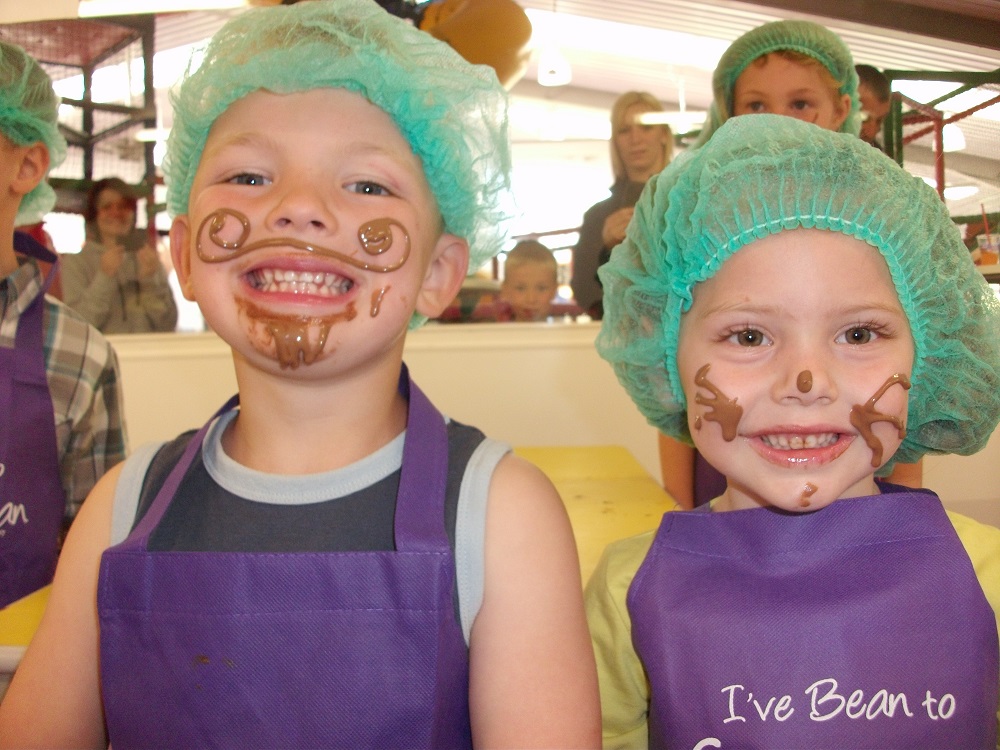 This is our standard chocolate workshop. There is no physical distancing in place during this session as it no longer applies for children in this age bracket.
Adults are not permitted and neither are children aged 12 and above at this time.
Chocolate Workshop
(Adults & Age 12 +)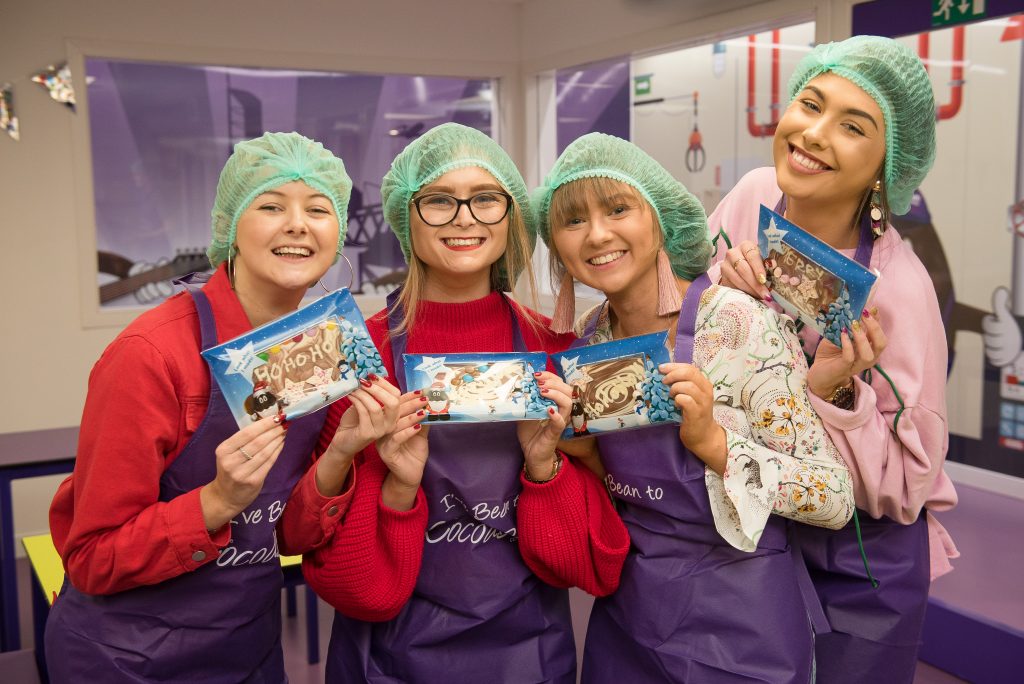 Who says children get to have all the fun? This workshop is designed for adults and children & teens, aged 12 and above.
Physical distancing measures are enforced throughout the session. Face coverings are not required once inside the workshop.
Additional Support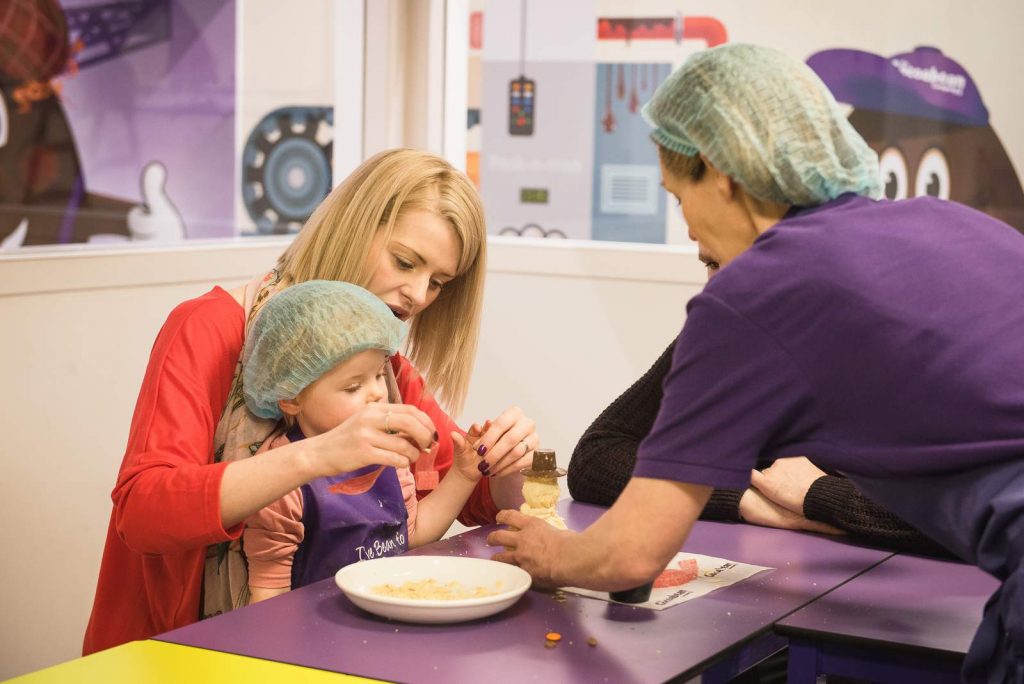 This workshop is aimed at younger children or children who require additional support during the workshop from a parent or guardian. It is the same format as our standard workshop however one adult per child can enter the workshop and assist in the chocolate making. Adults must wear a face covering at all times.
Family Workshop
(No age restrictions!)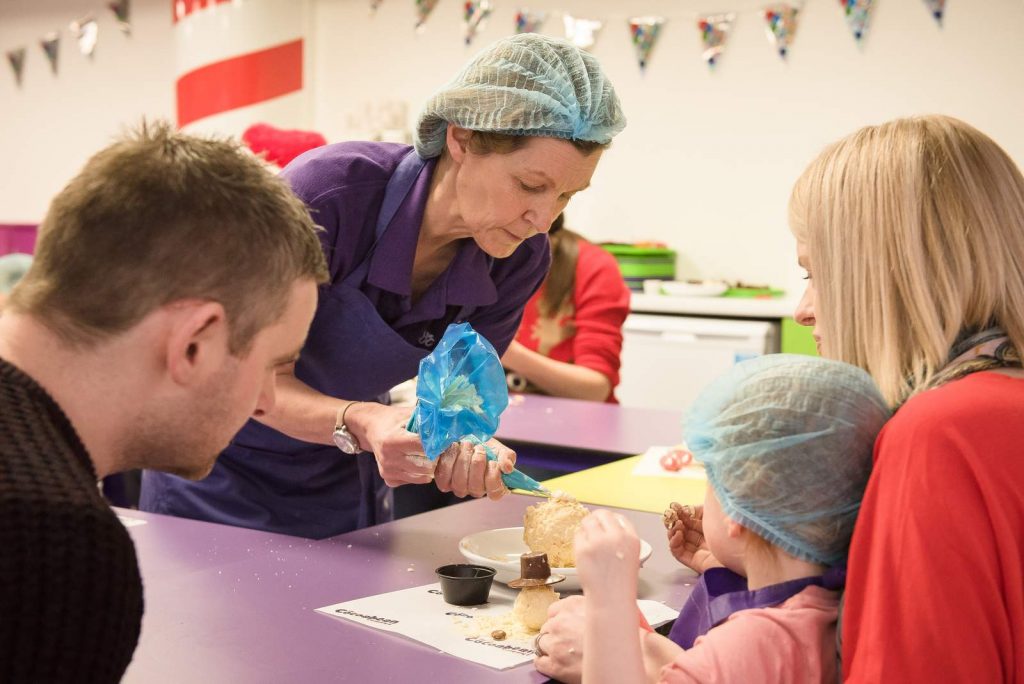 Bring the whole family together to take part in the chocolate making fun!
Every person taking part must purchase their own ticket and your group will be allocated their own table in the workshop that will be physically distanced from any other groups. Face coverings are not required once inside the workshop.
Beanie Tots
(Toddler Session, During Term Time)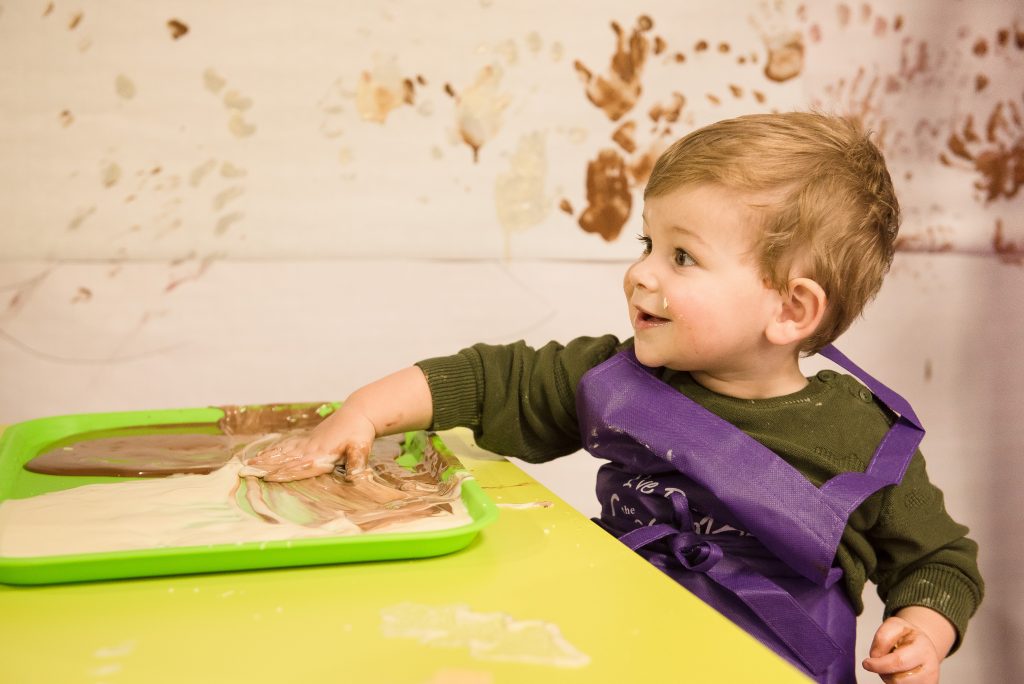 Bring your mini chocolatiers along to this 30 minute creative session that includes making one chocolate item and an element of chocolate messy play.
All toddler's in this session must be accompanied by an adult who can assist with the chocolate making fun. Only available during term time.
In order for us to make your visit as safe as possible, all workshops must be booked in advance.
Inside a Chocolate Workshop…
Admission Prices
Chocolate Workshop & Outdoor Play – £17 per person
Chocolate Workshop, Indoor* & Outdoor Play – £23 per person
Outdoor & Indoor* Play – £12 per child
Outdoor Play Only – £6 per child
*Indoor Play Area reopening Friday 25th June
Entry for food and drink or to visit our Factory Shop is free of charge.
How To Book
In order for us to make your visit as safe as possible, please book your visit in advance.
If you'd like to visit for food, please get in touch via Facebook Messenger, Phone or Email and we will happily arrange a table for you.
For Workshops and Play,  click the button below to be taken to our booking system.
All visits for Workshops & Play must be booked in advance. If you arrive without a booking we may not be able to accomodate. 
Opening Times (Summer 2021)
Until 24th June:
Friday, Saturday, Sunday, Monday: 10am – 5pm
Friday 25th June – Sunday 5th September:
9.30am – 5pm (7 days a week)
How To Find Us
The Cocoabean Company is located in:
Ashland,
Twynholm,
Dumfries & Galloway,
DG6 4NP
View our Find us page for detailed directions.