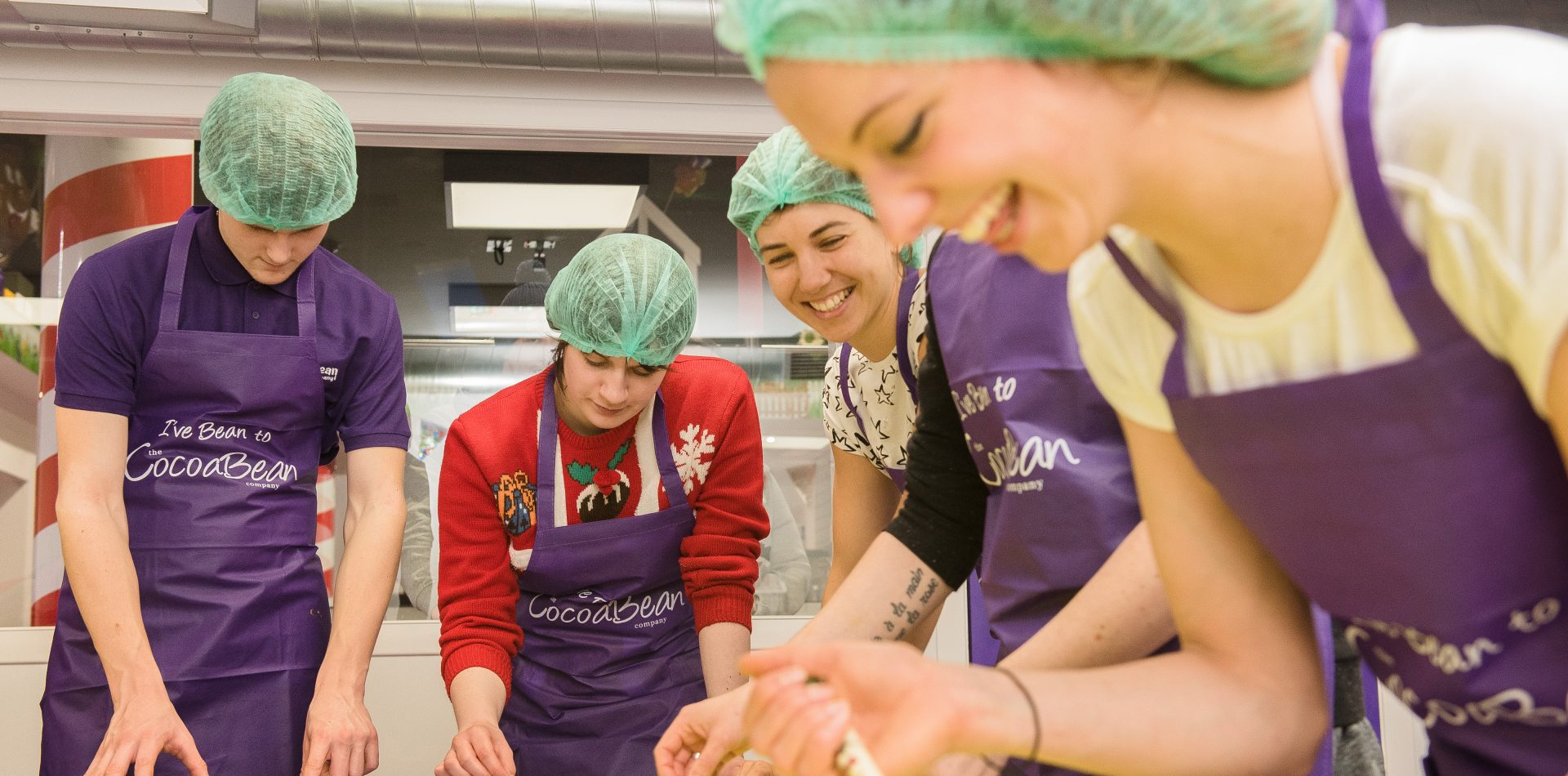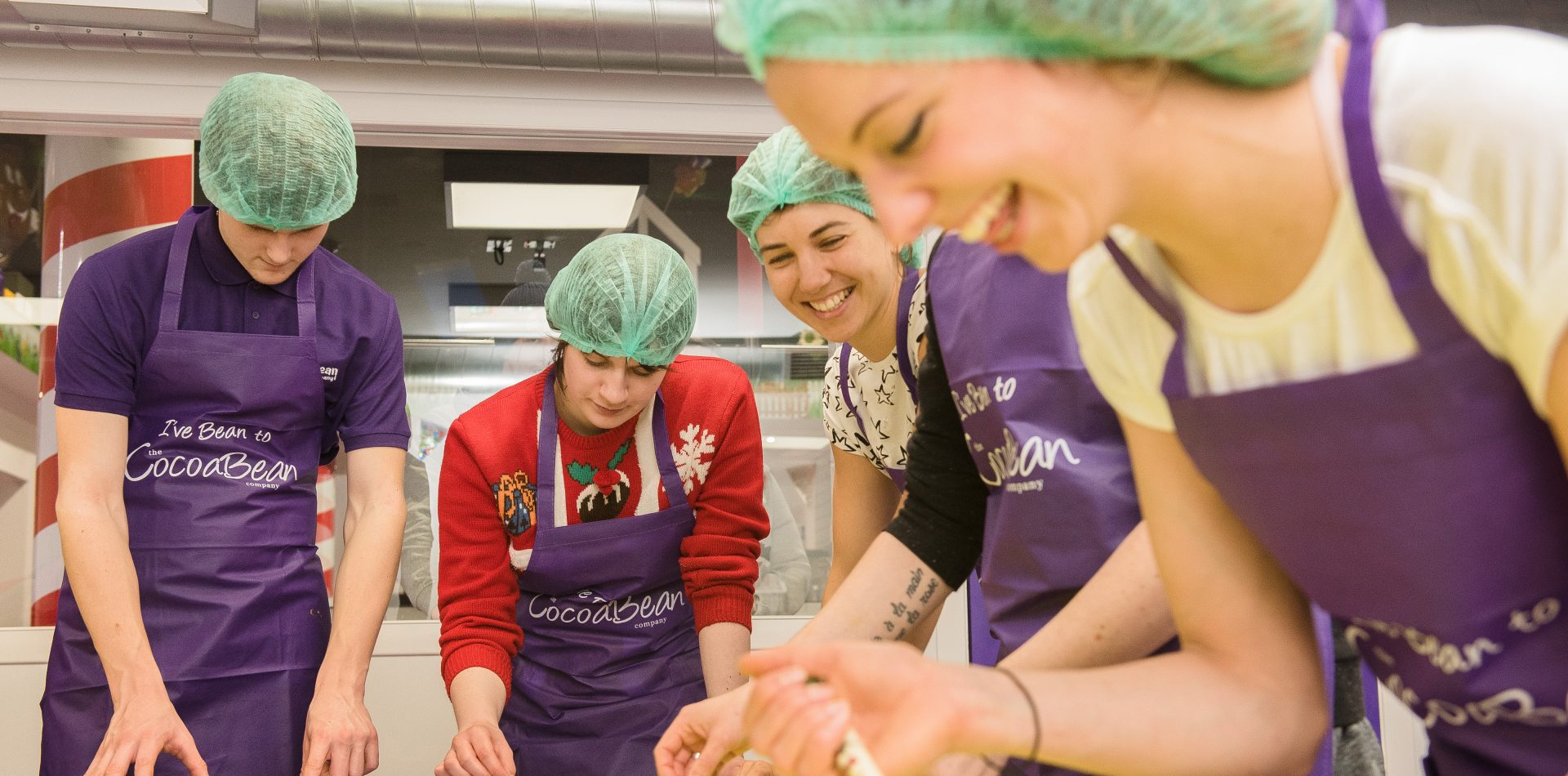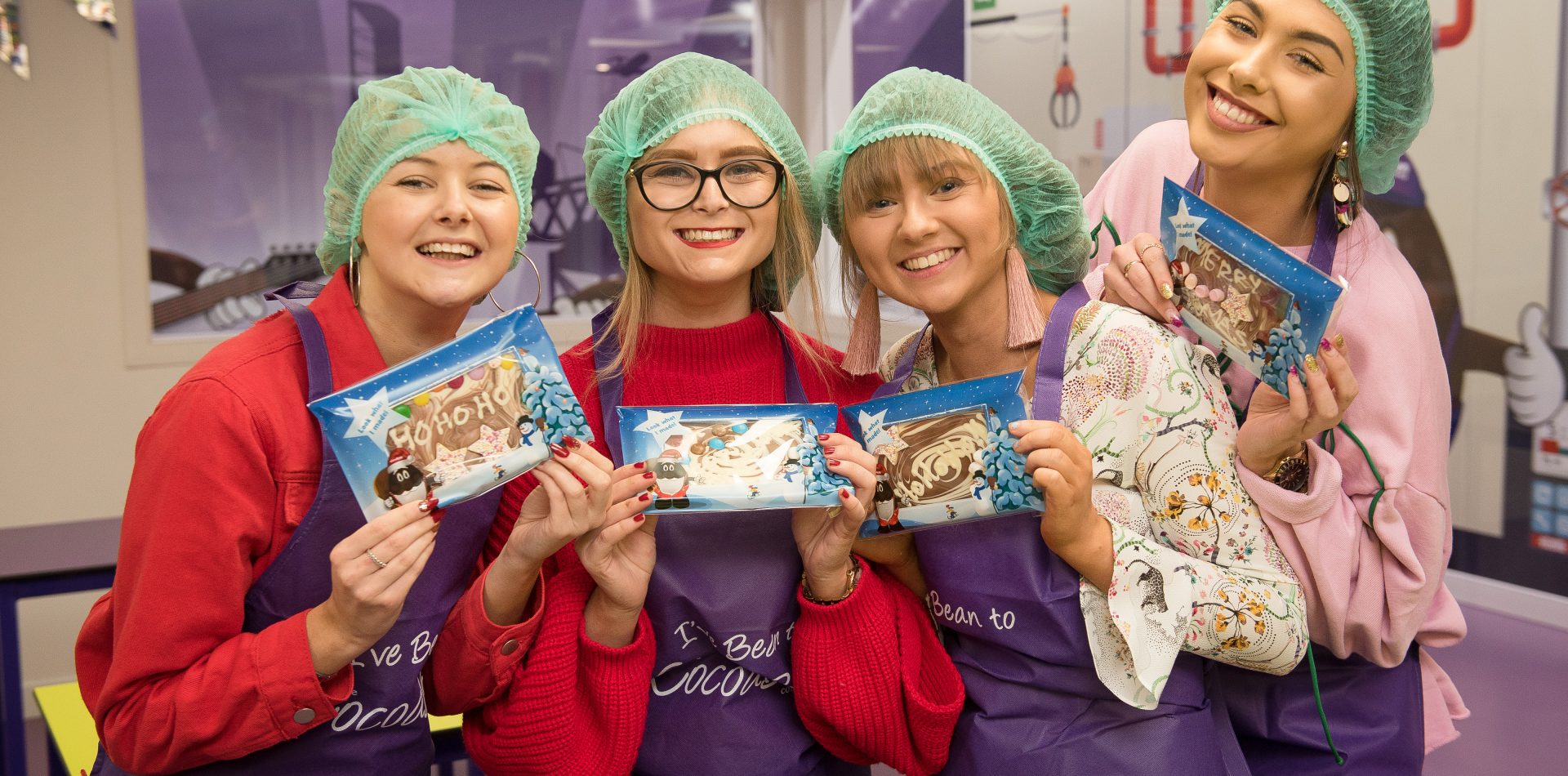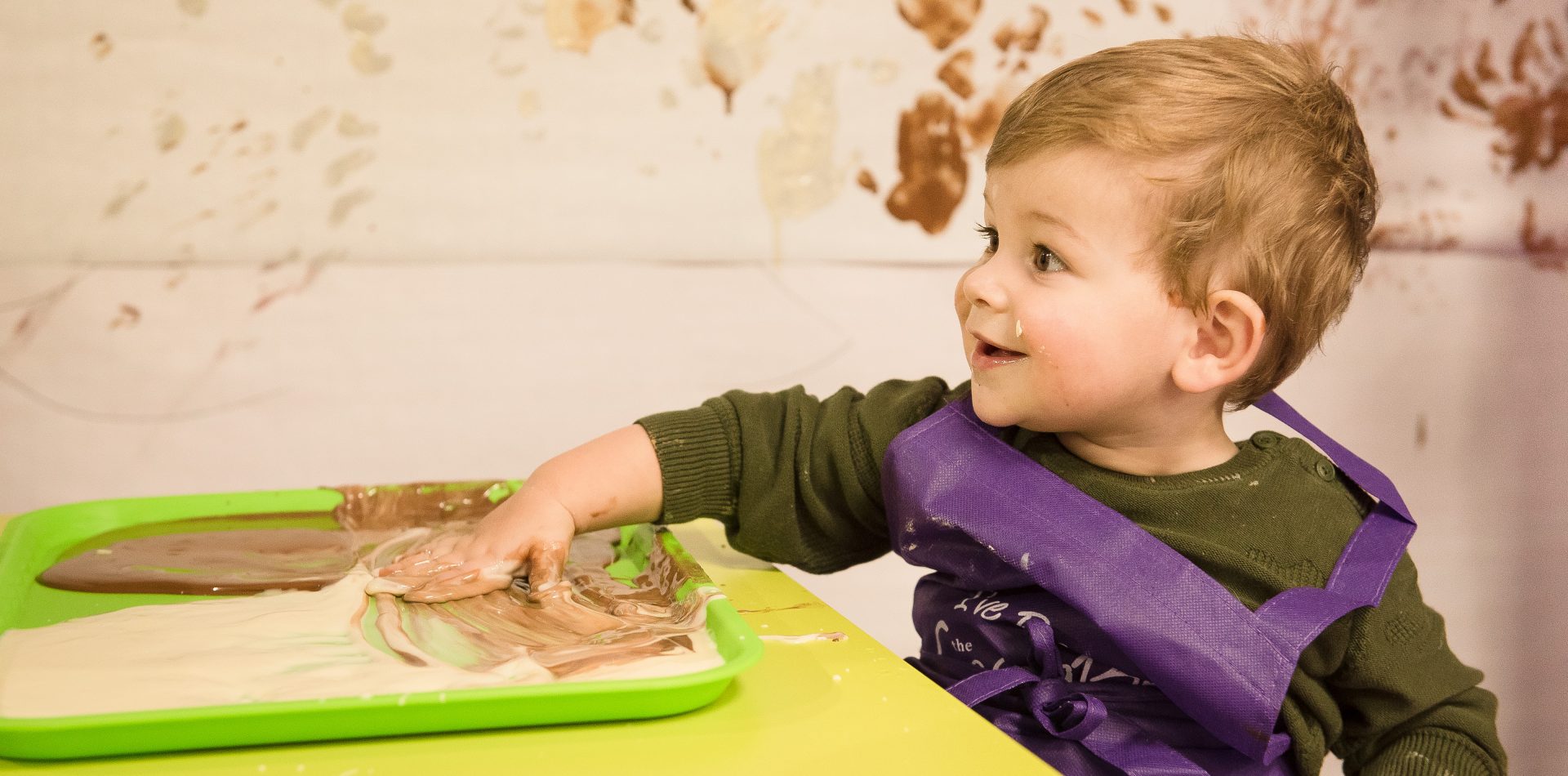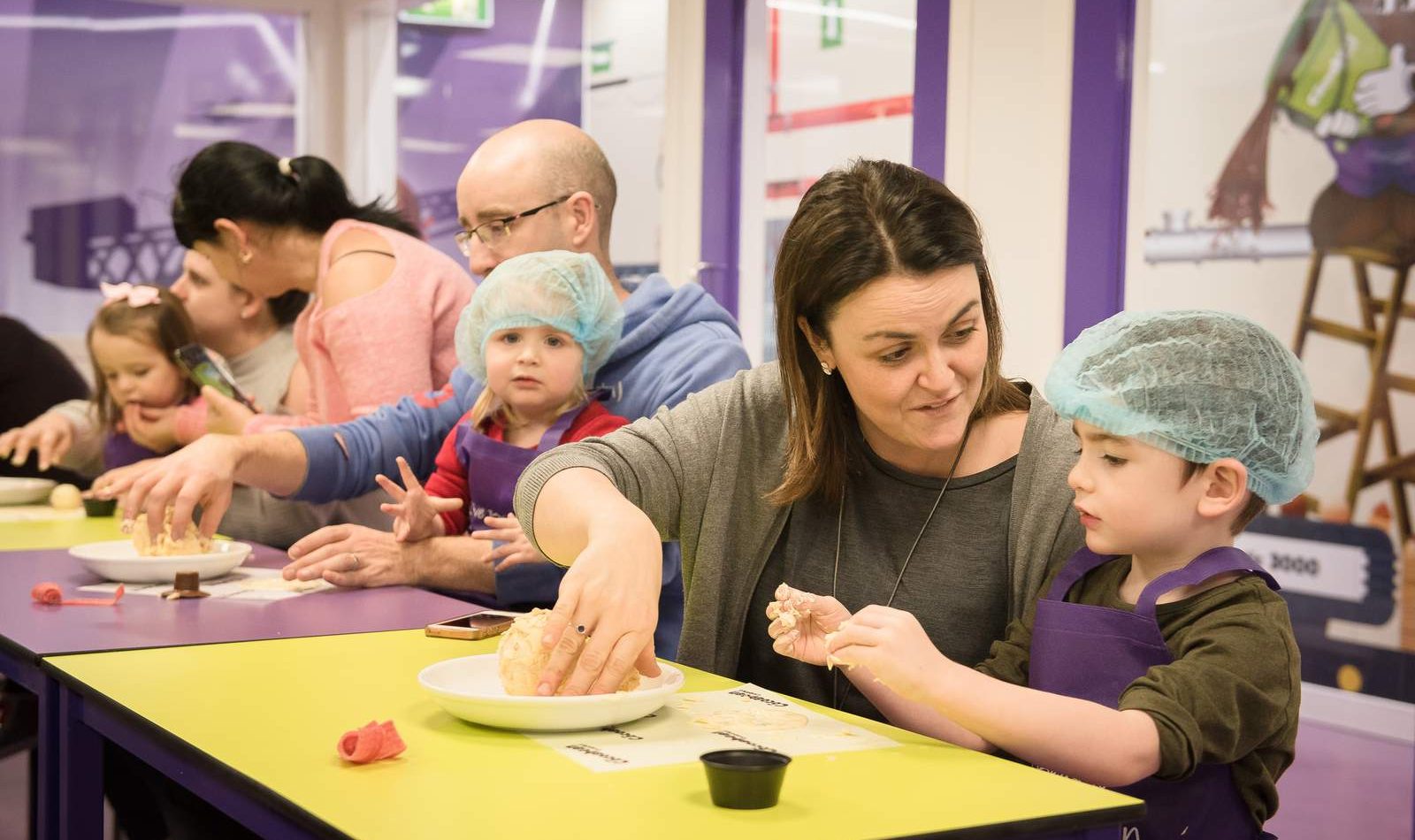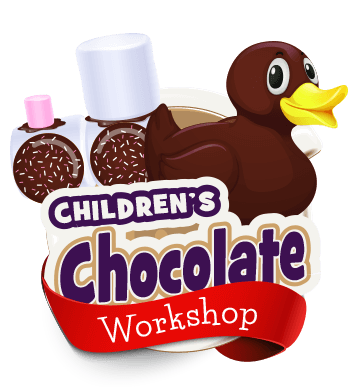 Chocolate Workshops are the heart and soul of The Cocoabean Company.
Become a chocolatier in this 35 – 45 minute interactive experience, where you will make and decorate three chocolatey creations that are yours to keep, all assisted by our fantastic workshop team.
We offer workshops for children and adults of all ages and abilities.
Scroll down for more workshops, pricing and information.
There is something for everyone!
We offer several types of workshop to cater for all ages and abilities. Please see below for more information on our all-year-round workshops!
We also run special themed workshops at certain times of the year, like our Easter Egg workshop! Please visit our booking page for a list of all workshops currently available.
Children's Chocolate Workshop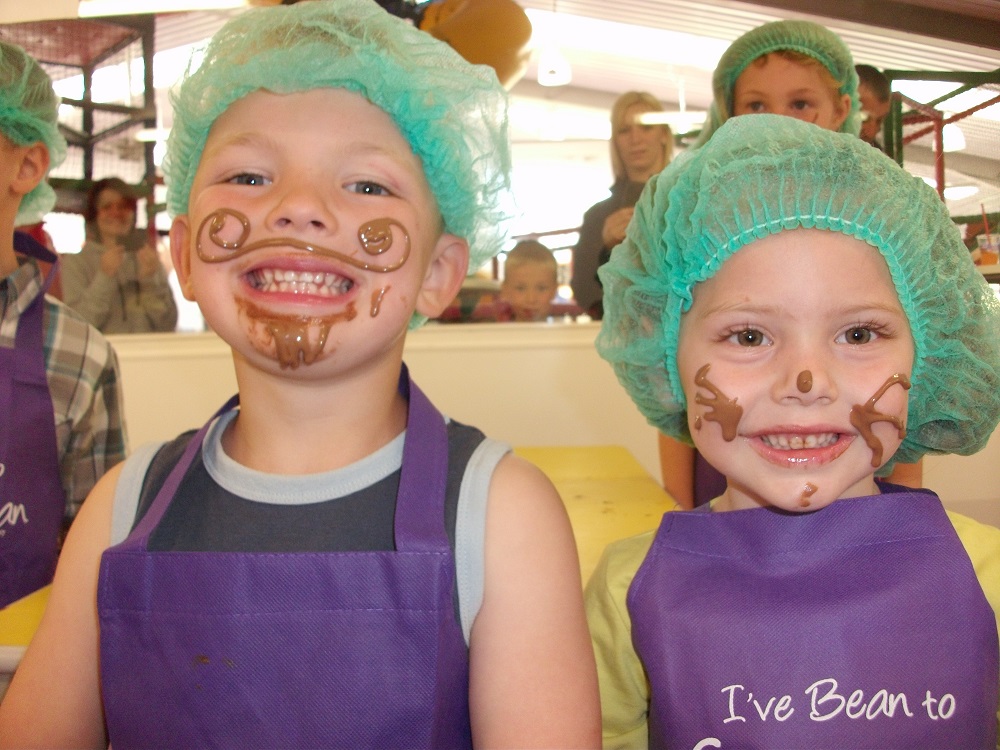 This is our standard chocolate workshop aimed at children aged 3 and above (as a guide).
The workshop includes making three chocolatey items, and a hairnet & apron is also provided.
Family Workshop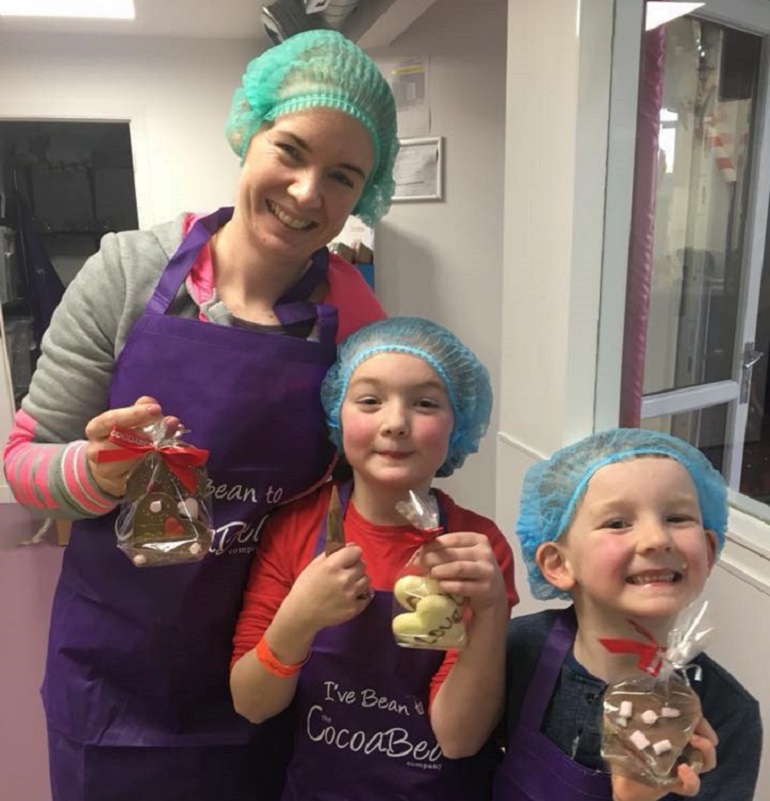 Who says children get to have all the fun?
This workshop is the same as our famous Children's Chocolate Workshop but in this session, the whole family can get involved in the chocolate making fun!
Additional Support Workshop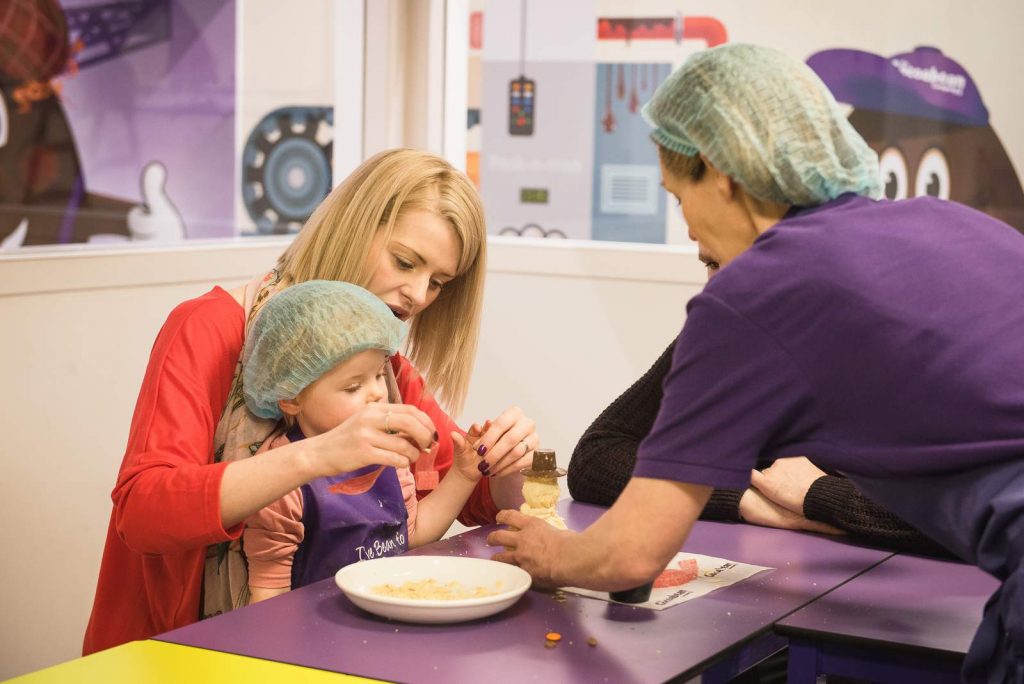 This workshop is aimed at younger children or anyone who requires additional support during the workshop from a parent or guardian. It is the same format as our standard workshop however one adult per child can enter the workshop and assist in the chocolate making, free of charge.
Adult's Chocolate Workshop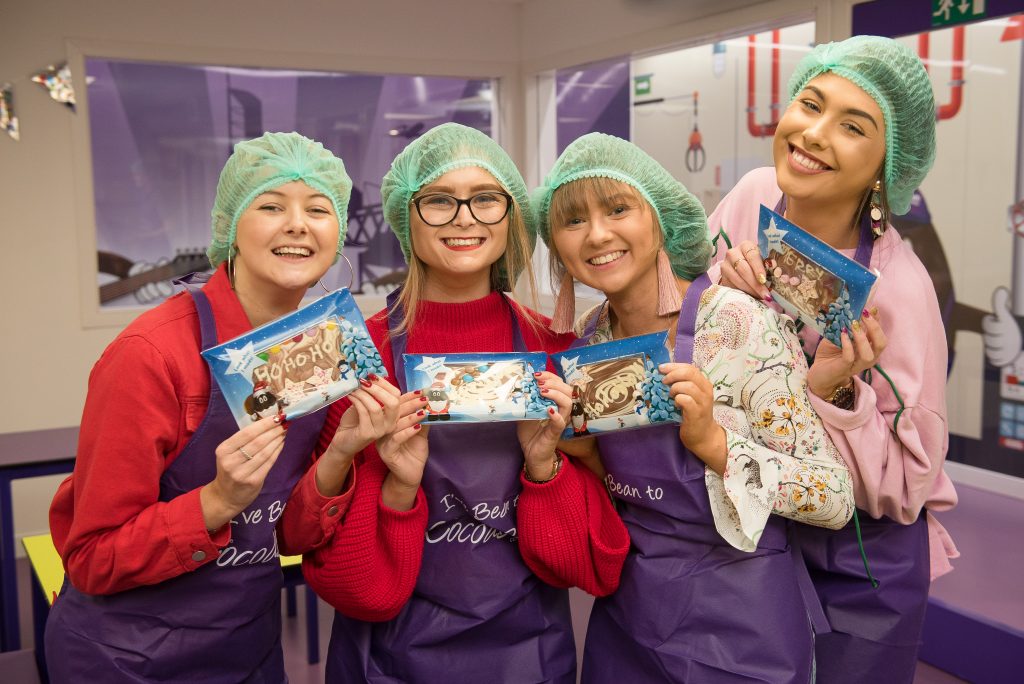 Chocolate isn't just for kids! Have you got an event or special occasion coming up? Or maybe you just love chocolate! Why not celebrate with an adult's only chocolate workshop? If  you can't see an Adult's Chocolate Workshops available to book, please get in touch to discuss your options.
Beanie Tots
(Toddler Session, During Term Time)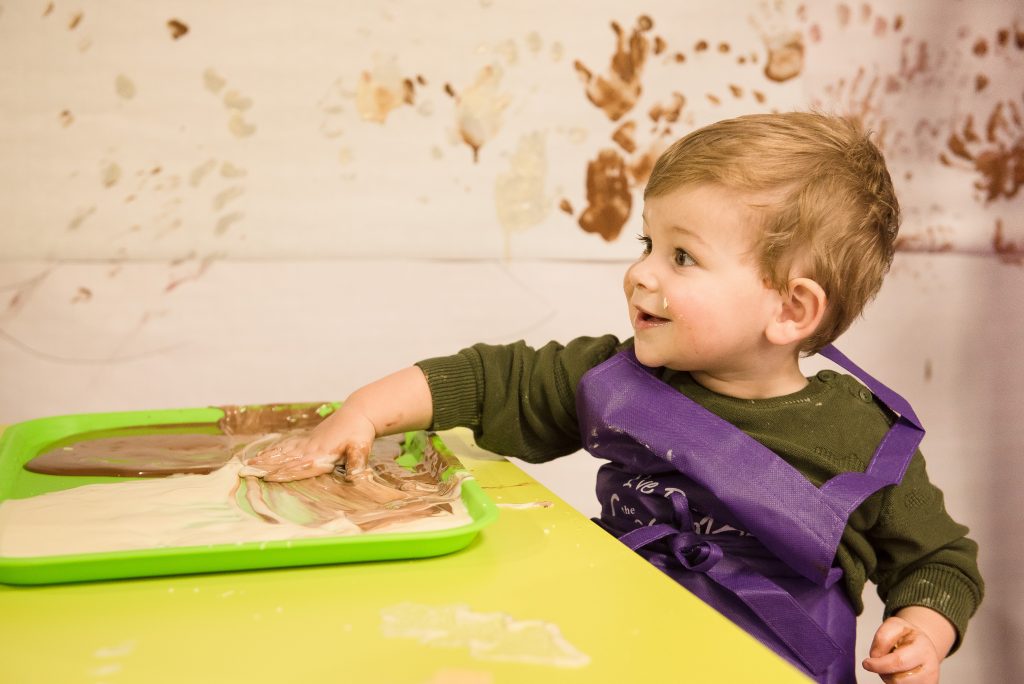 Bring your mini chocolatiers along to this 30 minute creative session that includes making one chocolate item and an element of chocolate messy play.
All toddler's in this session must be accompanied by an adult who can assist with the chocolate making fun. Only available during term time.
We recommend that you check availability, and book your tickets in advance to avoid any disappointment.
Not sure which workshop to book? Use our handy chart to help you decide!
Inside a Chocolate Workshop…
Opening Times (2022)
School Holiday's
During school holiday's we are open 9.30am – 5pm, 7 days a week.
Term Time
Our opening hours during term time can vary. Please check our Facebook page or booking system before visiting.
Admission Prices
Our Chocolate Workshops start from £21.50 per person.
Entry for food and drink or to visit our Factory Shop is free of charge.
How To Book
For workshops we recommend that you check availability and book your tickets in advance, to avoid any disappointment as we may not always be able to accommodate walk-ins.
Booking for play only isn't usually necessary unless it's a rainy day during the school holiday's as that's when we tend to be at our busiest.
How To Find Us
The Cocoabean Company is located in:
Ashland,
Twynholm,
Dumfries & Galloway,
DG6 4NP
View our Find us page for detailed directions.