The Pumpkin Patch
Date: 4 - 31 October 2019
Location: Twynholm, Dumfries & Galloway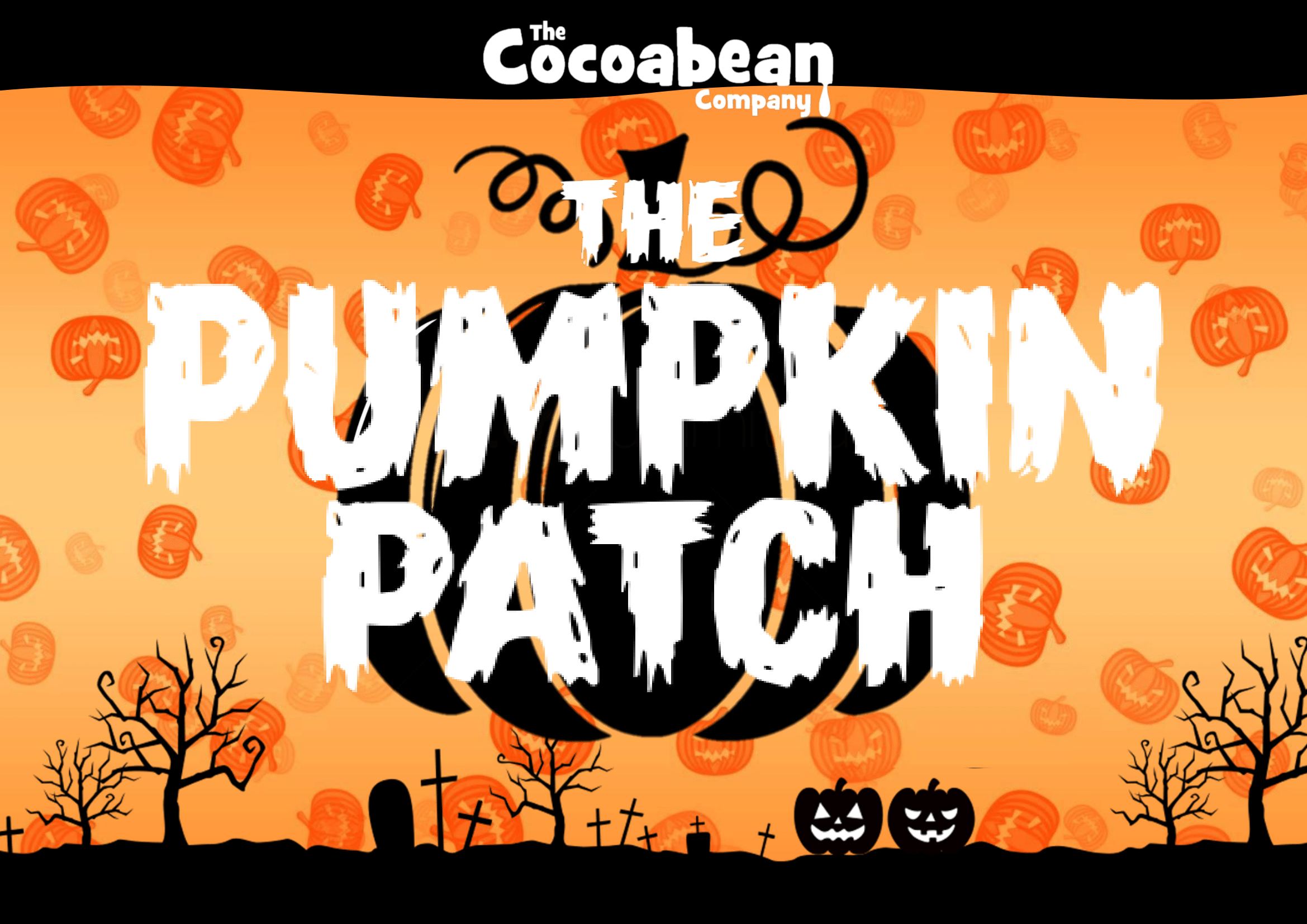 WELLIES AT THE READY!
From Friday 4th until Thursday 31st October, The Cocoabean Company will be holding the first ever Pumpkin Patch! This outdoor event will take place in the field directly next to the Cocoabean Company main building and will be jam packed with lots of exciting fun for children of all ages.
🎃 PICK YOUR OWN PUMPKIN 🎃
🌾 HAY BALE FUN 🌾
🚜 FARMYARD GAMES 🚜
📸 PHOTO OPPORTUNITIES 📸
And so much more! We'll share more exciting details in the lead up to the event!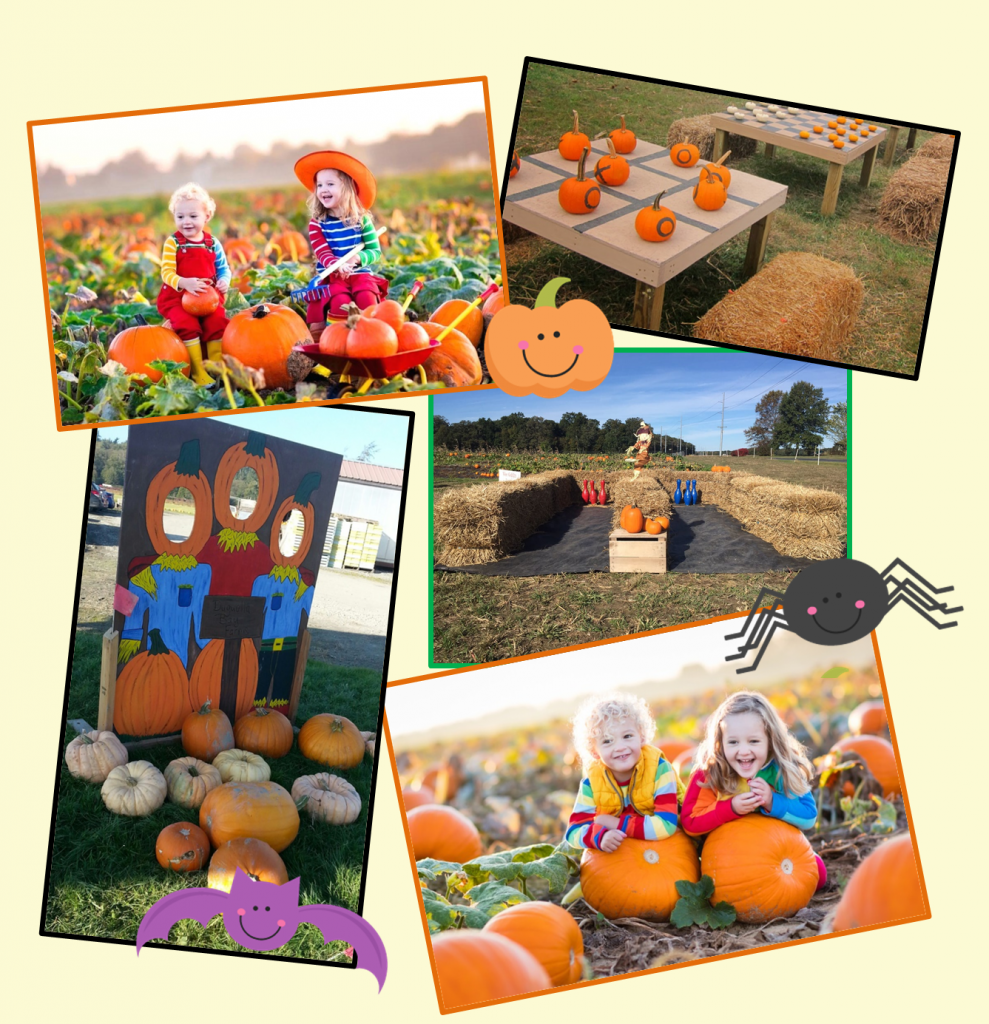 WHAT YOU NEED TO KNOW ABOUT THE PUMPKIN PATCH!
The Pumpkin Patch opens on Friday 4th October and will run until Thursday 31st October.
There are various set time slots available every day. Once you have selected all your tickets, you will then be asked which time slot you would like to book before entering payment details.
You must arrive ready to begin at your start time but there is no limit to how long you can spend in The Pumpkin Patch. Please allow time to check in at the main Cocoabean Company building first.
The Pumpkin Patch is located outdoors in the field (next to the main Cocoabean Company building). The Pumpkin Patch will be open every day regardless of weather. Tickets will not be refundable or transferable to another date due to weather conditions so please dress accordingly. We recommend wellies and waterproofs!
A Pumpkin Patch ticket includes entry to The Cocoabean Company main building, with access to the indoor and outdoor play areas. We are open 9am – 5pm and you can make full use of these opening times, regardless of your Pumpkin Patch time slot.
The discounted workshop tickets are only valid when booked online, in advance and in conjunction with a "Pumpkin Patch – Child Ticket". Both tickets must be used by the same child and on the same date.
If you purchase a discounted Slime or Chocolate Workshop ticket, you will be allocated your workshop time when you arrive to check in. Please arrive early enough in the day to ensure enough time for all booked activities.
Children must be supervised by an adult at all times whilst in The Pumpkin Patch.
Adults and babies are free of charge if you do not want a pumpkin to take home. If you would like your own pumpkin to take home then be sure to purchase a "WITH PUMPKIN" ticket.
Every person in your group must have a ticket, including non-paying babies and adults. This is to enable us to monitor capacity on the day. Any member of your group without a ticket may be refused entry.
If you are unable to attend on the day you have booked for, please let us know as soon as possible and no less than 7 days in advance. We will try our best to accommodate but a refund or transfer to another date is not guaranteed and will be at the discretion of The Cocoabean Company. NO REFUNDS OR TRANSFERS WILL BE GIVEN IF REQUESTED LESS THAN 7 DAYS BEFORE THE EVENT.
HOW TO BOOK
The Pumpkin Patch will be open from Friday 4th until Thursday 31st October. Simply select the date you would like to visit from the calendar below. You will then be taken to another page with the full list of tickets and availability. Once you have selected your tickets click Add To Cart. Check over the tickets in your basket and click Proceed To Checkout. At this point you will be required to select your Pumpkin Patch time slot and other booking details. Please be sure to select the same time slot for your entire group.
October 2019